If you're in the market for golf carts for sale in Ohio, you're likely aware of the plethora of options available. The choice you make can significantly impact your golfing experience or outdoor adventures. This article is here to make a compelling case for why Hartville Golf Carts should be your top destination. With a wide selection of new and used golf carts, including Icon Electric Vehicles, Epic Carts, Club Car, Evolution Electric Vehicles, and more, we offer unmatched variety, quality, and service that sets us apart from the rest.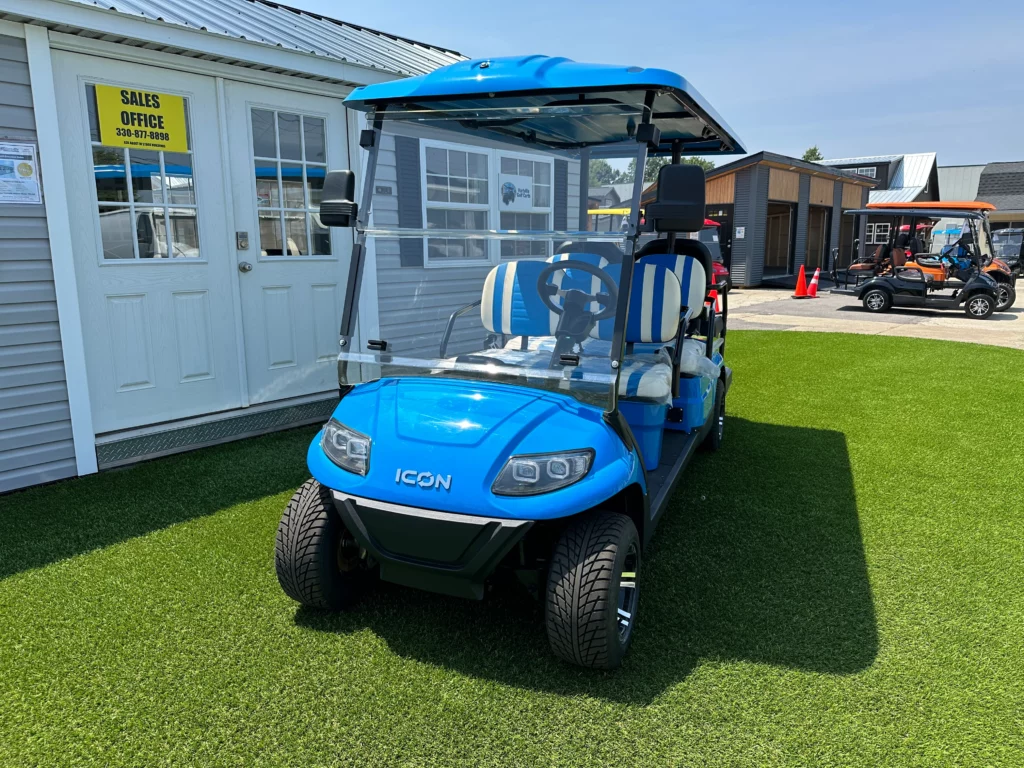 1. Icon Electric Vehicles: A Commitment to Sustainability
Hartville Golf Carts is proud to carry Icon Electric Vehicles, a brand known for its commitment to sustainability. If you prioritize eco-consciousness, our Icon Electric Vehicles provide a quiet and emission-free ride, making them ideal for environmentally aware golfers and outdoor enthusiasts.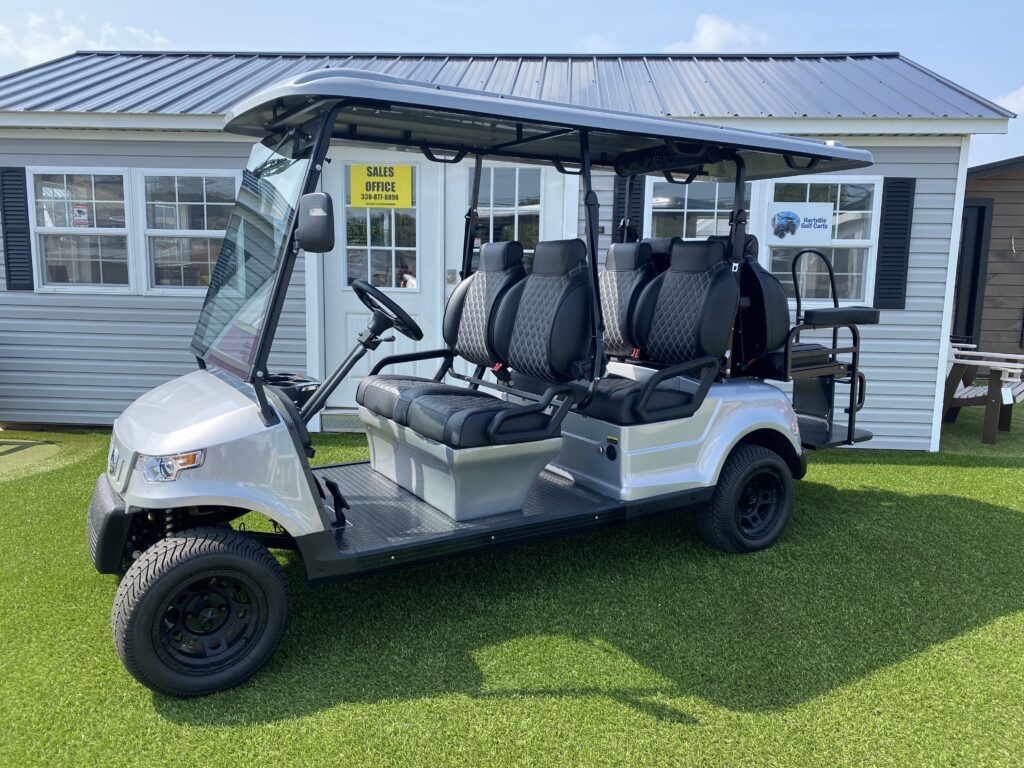 2. Epic Carts: Tailored to Your Tastes
Epic Carts are synonymous with customization, allowing you to design a golf cart that reflects your personality and preferences. With a range of color choices and innovative accessories, you have the power to create a cart that matches your unique style and lifestyle.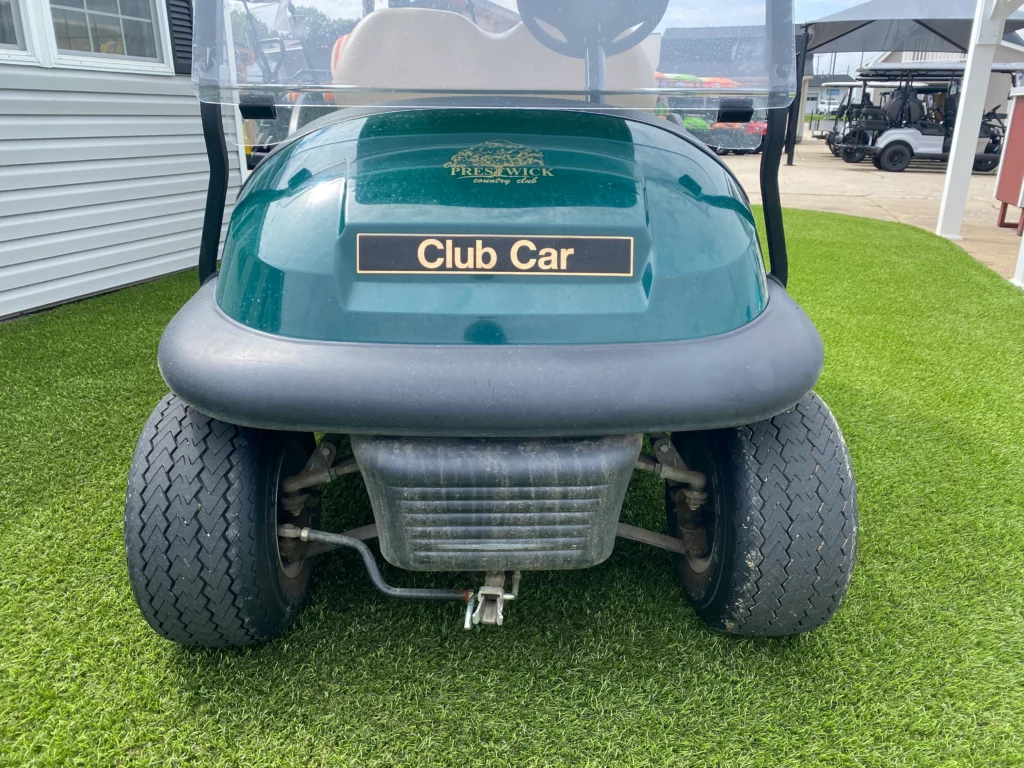 3. Club Car: Trusted Reliability
Club Car is a name that resonates with trust and reliability in the world of golf carts. Our Club Car selection offers a range of options, whether you're a golfer seeking dependable transportation on the course or someone looking for a sturdy utility vehicle for outdoor tasks.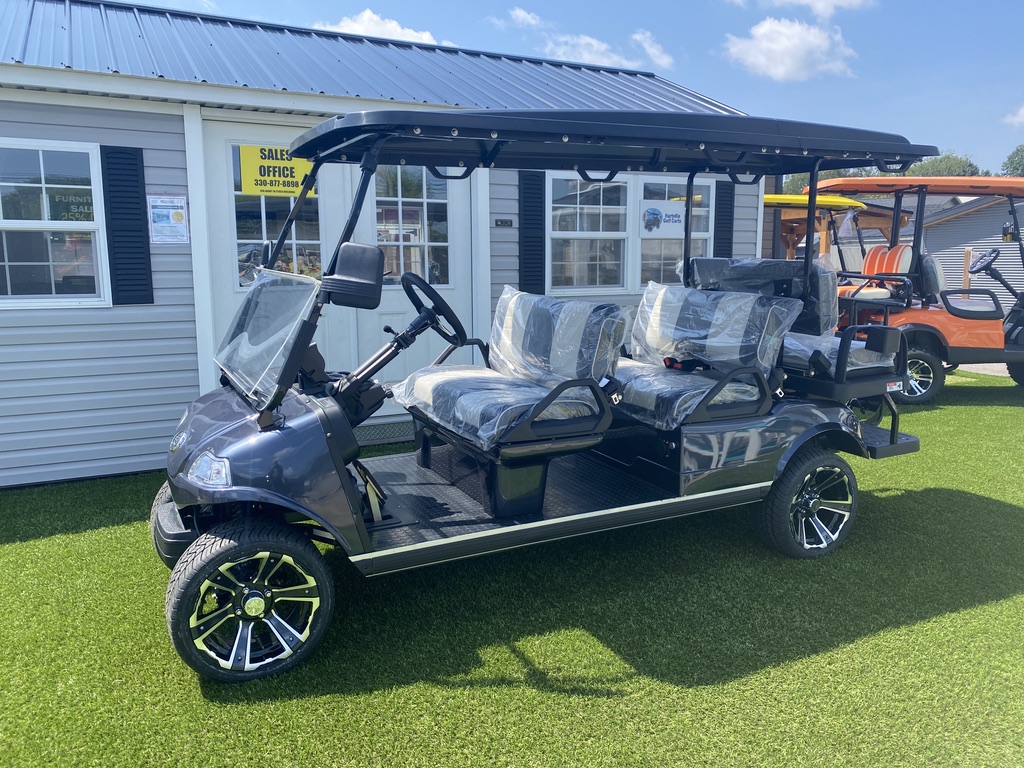 4. Evolution Electric Vehicles: Performance and Innovation
Evolution Electric Vehicles combine performance and innovation, setting a new standard for electric golf carts. These carts are equipped with advanced features, including electric power options and smart connectivity, ensuring an efficient and enjoyable golfing experience.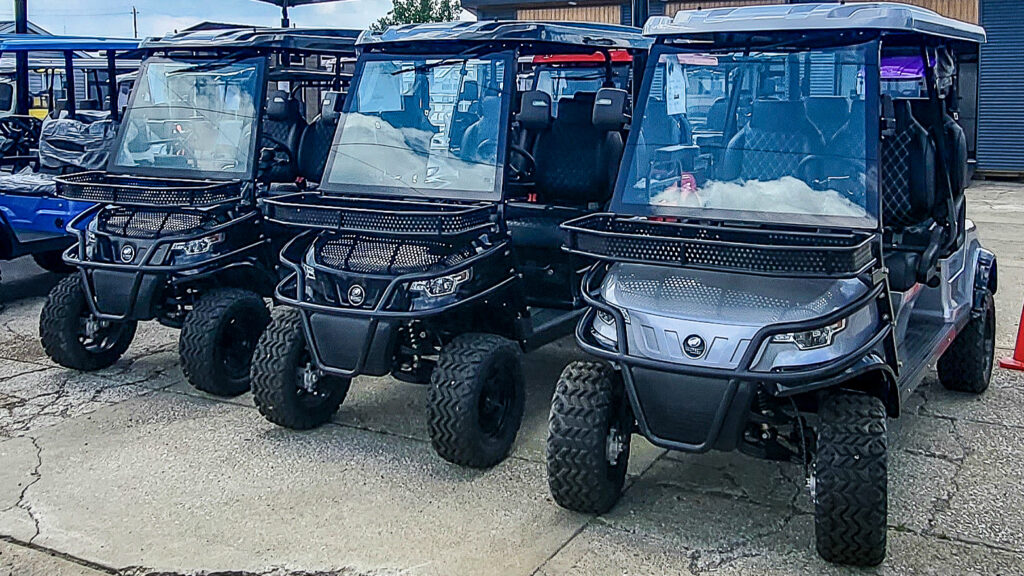 5. More New and Used Golf Carts: Choices, Choices
At Hartville Golf Carts, our commitment to variety goes beyond these fantastic brands. We offer an extensive range of both new and used golf carts, catering to various needs, tastes, and budgets. Whether you're looking for a brand-new ride or a budget-friendly option, we have you covered.
Why Choose Hartville Golf Carts?
Quality Assurance: We pride ourselves on offering high-quality golf carts that meet stringent standards for performance and durability.
Extensive Inventory: Our inventory features a vast array of golf cart options, ensuring you find the perfect fit for your needs.
Expertise: Our knowledgeable staff is here to assist you in making an informed decision. We understand golf carts inside and out and can answer all your questions.
Service Excellence: Our commitment to excellence doesn't end with the sale. We provide top-notch service, maintenance, and support to keep your golf cart in prime condition.
Concluding
In the world of golf carts for sale in Ohio, Hartville Golf Carts stands as your premier choice. With our diverse selection of quality brands, customization options, and exceptional service, we aim to make your golfing experience or outdoor adventures unforgettable. Come visit us, explore our inventory, and let us help you find the perfect golf cart that suits your needs and desires. Your ideal golf cart awaits at Hartville Golf Carts!