When it comes to exploring the scenic landscapes and golf courses of Ohio, there's no better way to do it than from the driver's seat of a golf cart. Ohio golf carts offer a unique and exciting way to immerse yourself in the natural beauty and recreational opportunities the state has to offer. And if you're looking for the perfect golf cart dealership to fulfill your golf cart dreams, Hartville Golf Carts is the name you can trust. With an impressive lineup of brands, including Icon Electric Vehicles, Epic Carts, Club Car, Evolution Electric Vehicles, and more, Hartville Golf Carts stands as Ohio's premier destination for golf cart enthusiasts.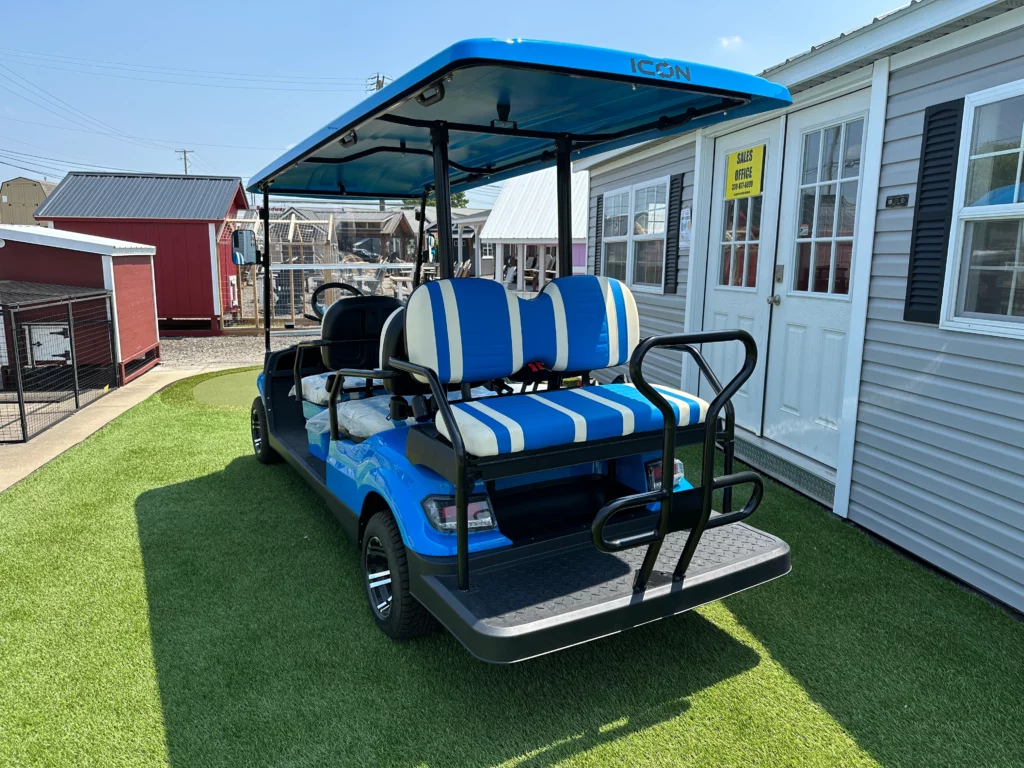 The Excitement of Owning an Ohio Golf Cart
Owning a golf cart in Ohio opens up a world of possibilities, whether you're a golf aficionado, a nature lover, or someone who enjoys leisurely drives in the open air. Here's why Ohio golf carts are the epitome of excitement:
Golfing Adventures: For golf enthusiasts, a golf cart is an essential companion on the greens. It not only speeds up your game but also enhances the overall golfing experience. With the convenience of a golf cart, you can focus on your swing and the beauty of the course.
Scenic Exploration: Ohio boasts breathtaking natural landscapes, from rolling hills to serene lakes and lush forests. Owning a golf cart allows you to explore these picturesque settings up close, giving you a newfound appreciation for the state's beauty.
Neighborhood Cruises: Beyond golf courses and nature trails, golf carts provide an enjoyable means of transportation within your community. Take leisurely rides, visit neighbors, or simply enjoy the fresh air without the need for a traditional car.
Eco-Friendly Travel: Many golf carts in Ohio are electric, contributing to a cleaner and greener environment. By choosing an electric golf cart, you're reducing emissions and noise pollution, making your journeys more eco-conscious.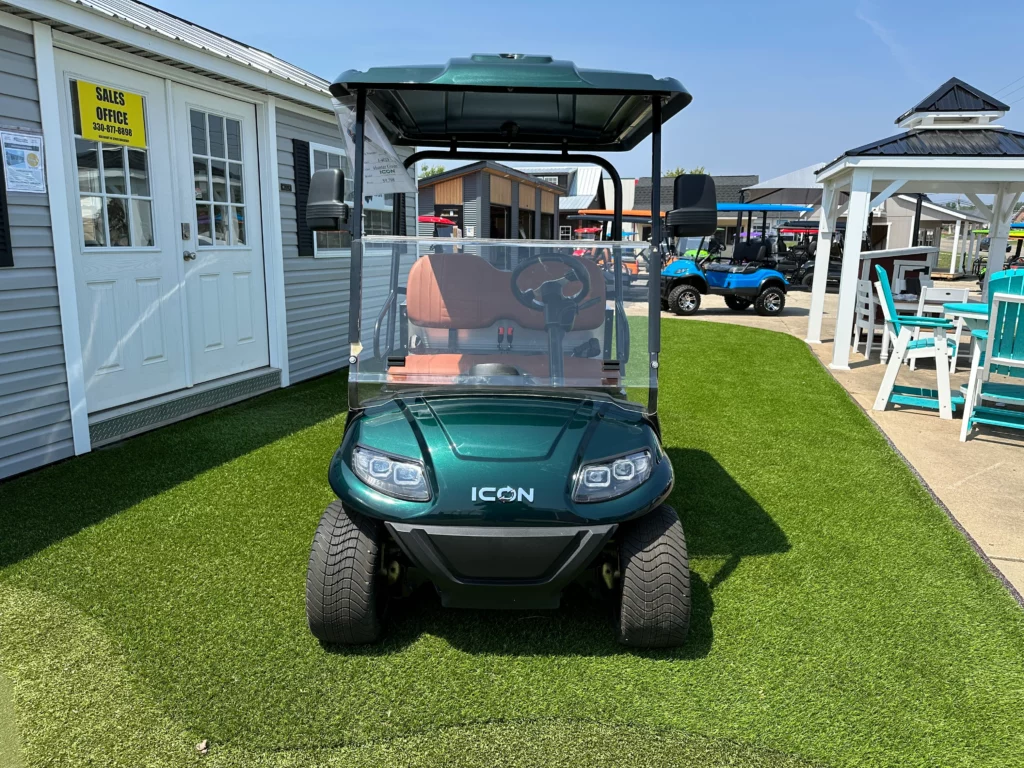 Hartville Golf Carts: Ohio's Premier Golf Cart Dealership
Now that you've caught a glimpse of the excitement that Ohio golf carts offer, why should you choose Hartville Golf Carts as your go-to dealership?
Exceptional Variety: At Hartville Golf Carts, we understand that preferences vary. That's why we offer an extensive selection of brands and models, including Icon Electric Vehicles, Epic Carts, Club Car, Evolution Electric Vehicles, and more. You'll find the perfect golf cart to match your unique style and needs.
Quality Assurance: We take pride in offering only high-quality golf carts that are built to last. Our commitment to excellence ensures you enjoy a reliable and enjoyable ride.
Expertise: Our knowledgeable staff is passionate about golf carts and can provide expert guidance to help you make an informed decision. We're here to answer your questions and assist you throughout your golf cart journey.
Top-Notch Service: Beyond the sale, we provide outstanding service, maintenance, and support to keep your golf cart in peak condition, ensuring it continues to deliver excitement for years to come.
Concluding Your Buckeye Based Golf Cart in Ohio
Experience the thrill of owning an Ohio golf cart and discover the countless adventures waiting for you in the Buckeye State. Whether you're cruising through your neighborhood, exploring nature, or enjoying a round of golf, a golf cart adds a new dimension of fun and convenience to your life. And when it comes to finding the perfect golf cart, Hartville Golf Carts stands as Ohio's premier golf cart dealership, offering exceptional variety, quality, and expertise. Come visit us today and start your exciting journey with the perfect golf cart companion!