Are you considering buying a golf cart? Search no more! There are so many options for potential buyers these days that it can be hard to decide what the best option is. Whether you just want a simple, affordable mode of transportation around the neighborhood or if you're looking for something with all the bells and whistles, this blog post will give you an overview of how much a golf cart usually costs. From used vehicles to custom builds, we'll cover everything there is know about pricing and value when choosing your next golf cart. Read on to find out more about picking the perfect ride without breaking the bank!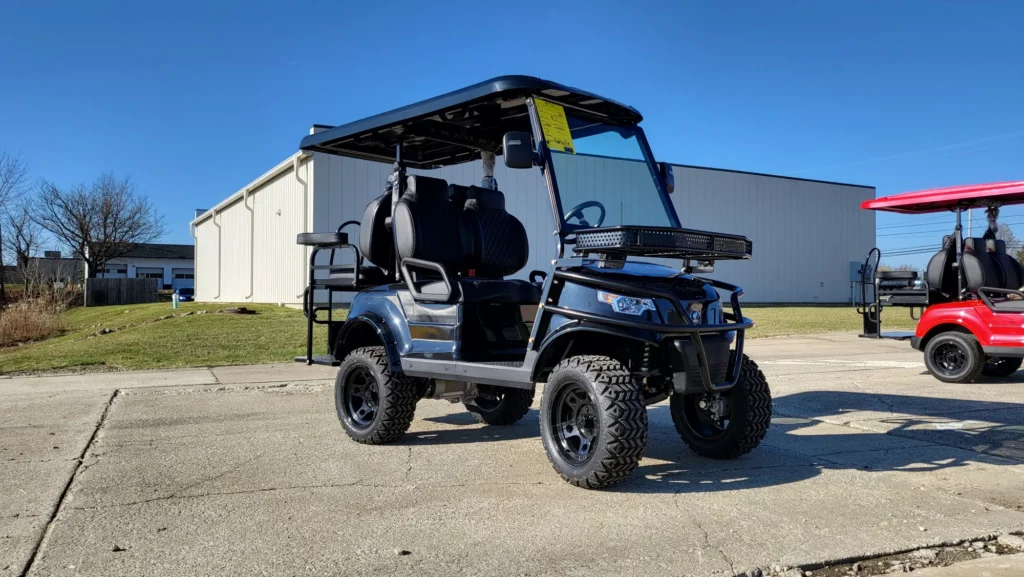 Types of Golf Carts and their associated costs
As you stroll through a golf course, you'll see all kinds of golf carts, each one with its unique design and features. Electric-powered carts come in two options: standard and high-performance. Standard golf carts are perfect for a leisurely round of golf as they're quieter, have fewer emissions, and more energy-efficient. On the other hand, high-performance carts are speedy and designed for those who enjoy racing and quick transportation. Gas-powered golf carts are more common and more powerful when it comes to hill climbing and carrying loads; they are often used for commercial purposes. Golf carts' prices vary based on their features, with standard electric models starting at around $5,000 and luxury gas models costing up to $20,000. So, before choosing a golf cart, consider your needs and preferences as there's no harm in getting some extra style and comfort, provided it fits your budget.
Factors to Consider When Determining the Price of a Golf Cart
Golf carts come in various shapes, sizes, and capabilities. From basic models with limited features to advanced ones with GPS, audio systems, and even air conditioning, the range in price reflects these differences. Therefore, determining the price of a golf cart involves considering several factors. These factors include the make and model of the golf cart, its features, the power source, whether it is new or used, and the location of the dealer. A basic model with limited features will be cheaper than an advanced one with plenty of features. Similarly, a used golf cart will be typically cheaper than a new one. Furthermore, the location of the dealer may also play a role in determining the price, as shipping and transport costs may vary. Overall, it is crucial to consider these factors when deciding on the price of a golf cart.
Used vs New Golf Carts
Golf carts are a quintessential part of the sport, and just like any other vehicle, deciding whether to buy new or used can be a tough decision. While new carts may have the shine and modern features, they can come with a steep price tag. On the other hand, a used cart may come with some wear and tear, but can be a better affordable option. However, it's important to do your research and examine the cart's maintenance history before purchasing used. Ultimately, whether you choose new or used, each has its own benefits and drawbacks. It comes down to your budget, preferences, and what you prioritize in your golfing experience.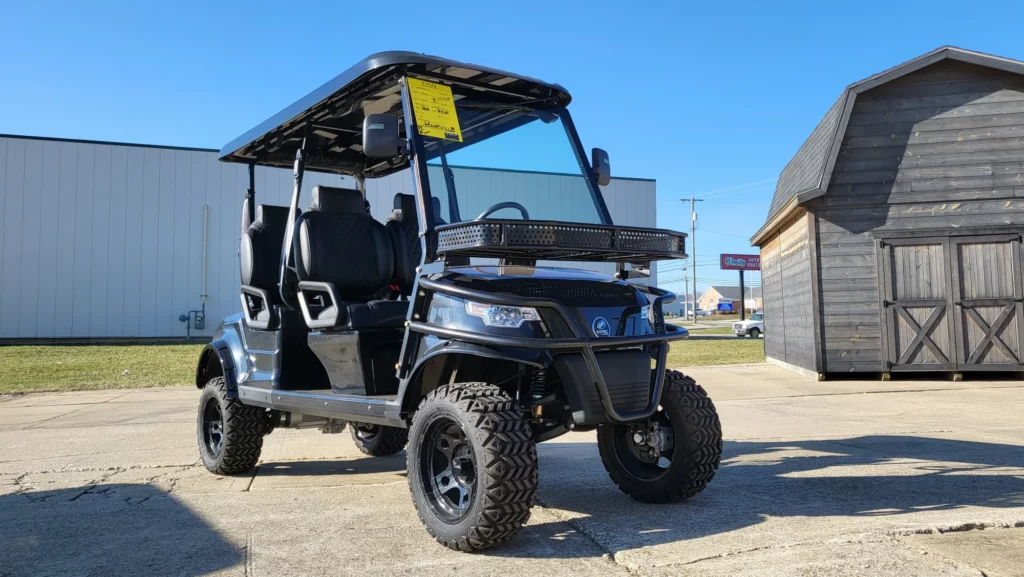 How Much Does it Cost To Maintain a Golf Cart
Golf carts have become increasingly popular in recent years, and for good reason. They provide a convenient and eco-friendly way to travel around golf courses, residential areas, and even college campuses. But, once you've made the investment in a golf cart, you'll want to make sure you're aware of the costs associated with maintaining it. From routine maintenance such as oil changes and tire rotations, to unexpected repairs such as battery replacements, the costs can add up over time. It's important to budget accordingly and stay on top of maintenance to ensure your golf cart stays in great condition for years to come.
Different Options For Accessories on a Golf Cart
As any avid golfer knows, a golf cart isn't just a convenient mode of transportation on the course – it's a statement piece. And what better way to make a statement than with a customized set of accessories? From practical add-ons like storage trays and beverage holders to more aesthetic options like custom wheels or colorful seat covers, the possibilities are endless. Some golfers even choose to add functionality with a GPS system or sound system. No matter your personal style or preferences, there's no denying that accessorizing your golf cart is a fun way to personalize your golfing experience.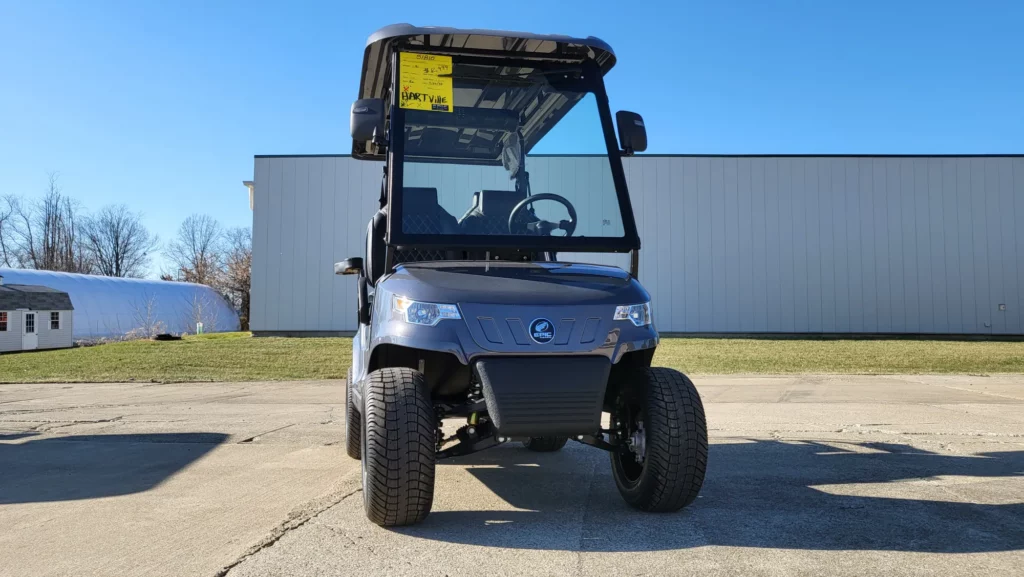 Benefits of Owning Your Own Golf Cart
Owning your own golf cart can bring both convenience and enjoyment to your golfing experience. One of the major benefits is the time and energy you save by not having to walk the course. Whether you're an avid golfer or just enjoy an occasional round, a golf cart can help you navigate the course with ease. Beyond the practical advantages, owning your own cart allows you to customize it to fit your needs and personality. From custom paint jobs to added features like Bluetooth speakers, you can make your cart stand out on the green. Plus, with a golf cart at your disposal, you can easily bring along extra gear or even have a picnic during your round. Overall, owning your own golf cart offers a comfortable, personalized experience that will enhance your time on the course.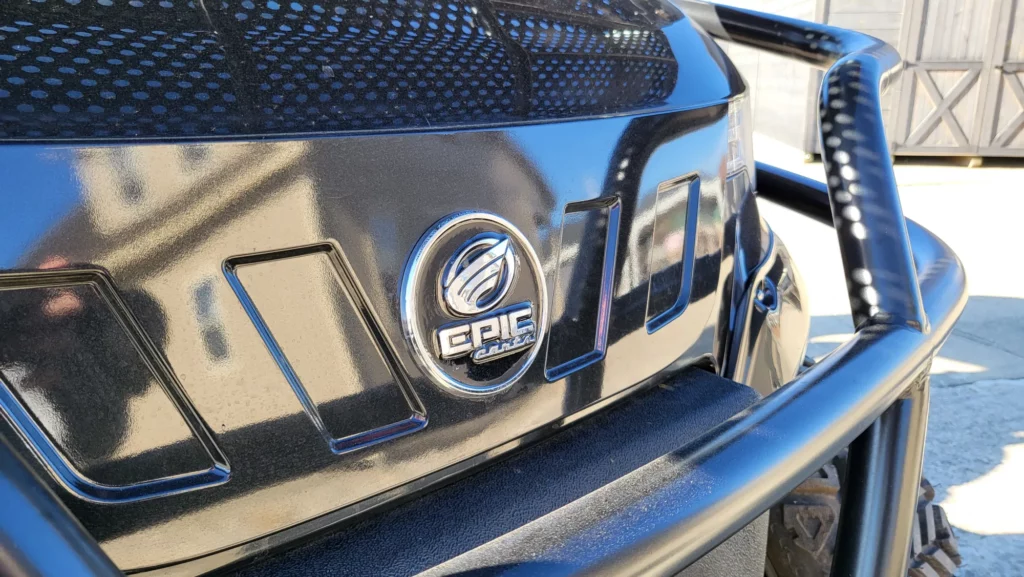 Concluding
Ultimately, it's important to remember that owning a golf cart can be both fun and practical. Whether you choose to buy a used or new golf cart, the cost will depend on several factors including the type of vehicle, its features, and any accessories that you may want. Additionally, it's important to weigh the upfront costs against the maintenance costs that go into regular upkeep of your vehicle. With a little research and due diligence, anyone can find the perfect cart for their needs at an affordable price. Finally, having your own golf cart means that you have ultimate freedom when it comes to enjoying all the various amenities of your favorite course – so why not invest in one today?