At Hartville Golf Carts, we take pride in offering a diverse selection of golf carts, each representing top-notch craftsmanship, innovation, and quality. When looking for a golf cart clearance, you might want to check out the golf carts we carry. As you explore our exceptional range of brands, including Icon Electric Vehicles, Epic Carts, Evolution Electric Vehicles, Club Car, and more, you'll find a golf cart to suit your specific needs and preferences. Let's delve deeper into these outstanding brands to help you make an informed choice. When looking for golf cart clearance, we offer a very big majority of sales for our select brands.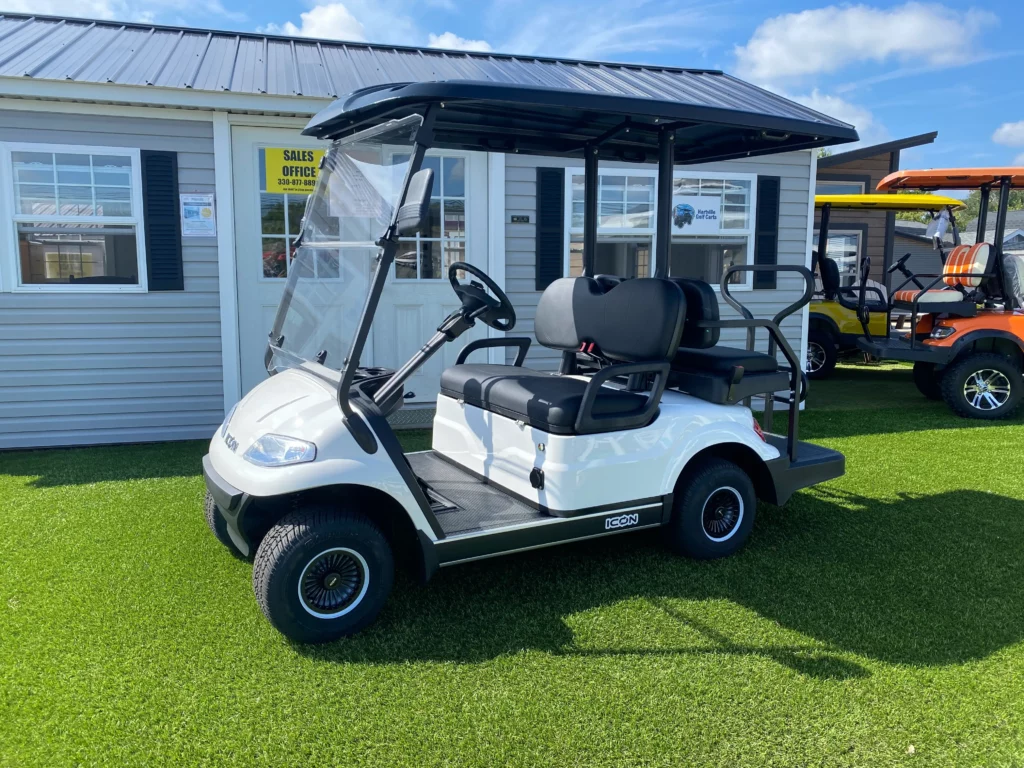 Icon Electric Vehicles
Icon Electric Vehicles are synonymous with excellence in design and functionality. Crafted with attention to detail, these electric golf carts offer a seamless blend of form and function. Whether you're navigating the golf course or using them for leisurely drives around your property, Icon Electric Vehicles provide reliability, comfort, and eco-friendliness. Expect modern features, comfortable seating, and cutting-edge technology when you choose an Icon golf cart.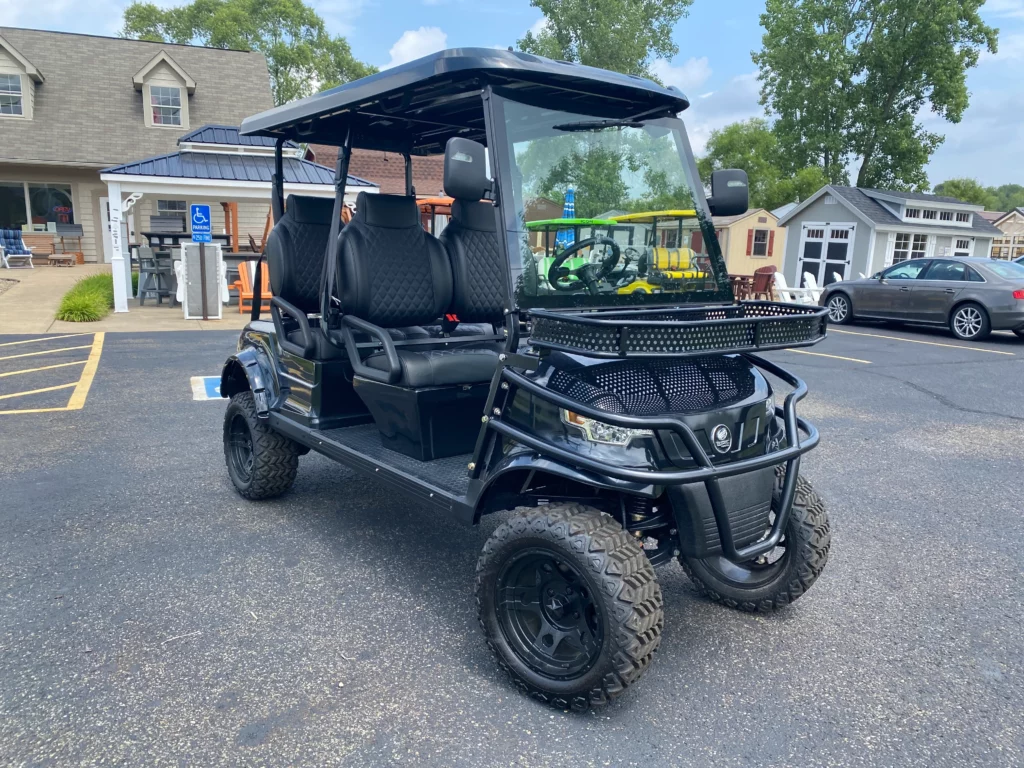 Epic Carts
Epic Carts live up to their name by offering a truly epic golf cart experience. These carts are designed for those who seek luxury and performance in their golf carts. With features like plush leather seating, Bose speakers, modernized systems, and striking designs, Epic Carts deliver a level of refinement that elevates your outdoor adventures. Whether you're enjoying a round of golf or cruising around your community, Epic Carts make a statement.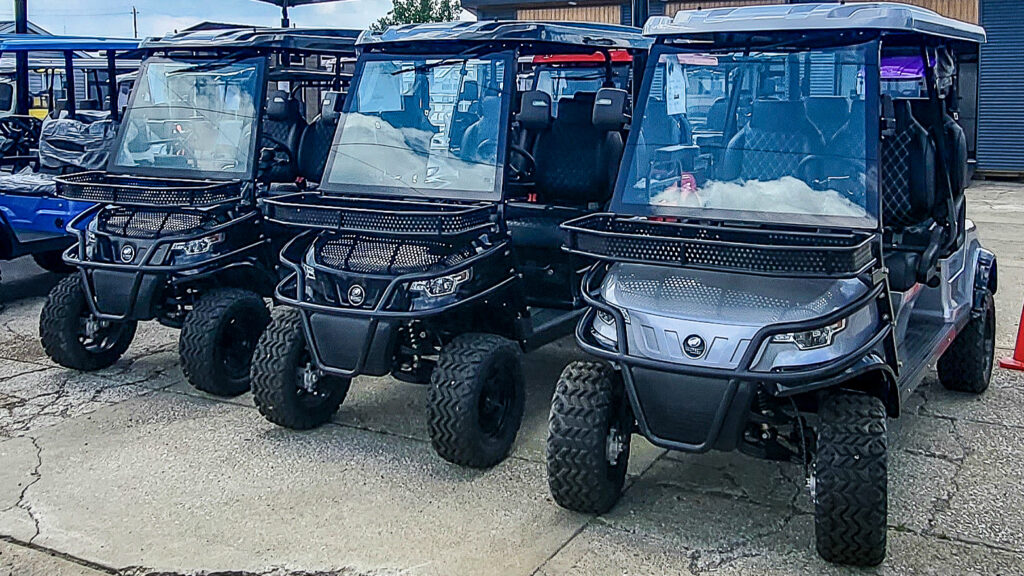 Evolution Electric Vehicles
Evolution Electric Vehicles are renowned for their power and versatility. These electric carts are not limited to the golf course; they're perfect for a range of recreational activities. With impressive torque and off-road capabilities, Evolution Electric Vehicles open up a world of possibilities. Whether you're exploring trails, camping, or simply getting around your property, these carts are up for the challenge.
Club Car
Club Car has a long-standing reputation for manufacturing reliable and durable golf carts. Their carts are designed to withstand the test of time and the rigors of everyday use. Whether you're a golfer looking for a dependable course companion or a homeowner seeking efficient transportation, Club Car offers a range of models to meet your needs. Trust in the durability and performance of Club Car golf carts.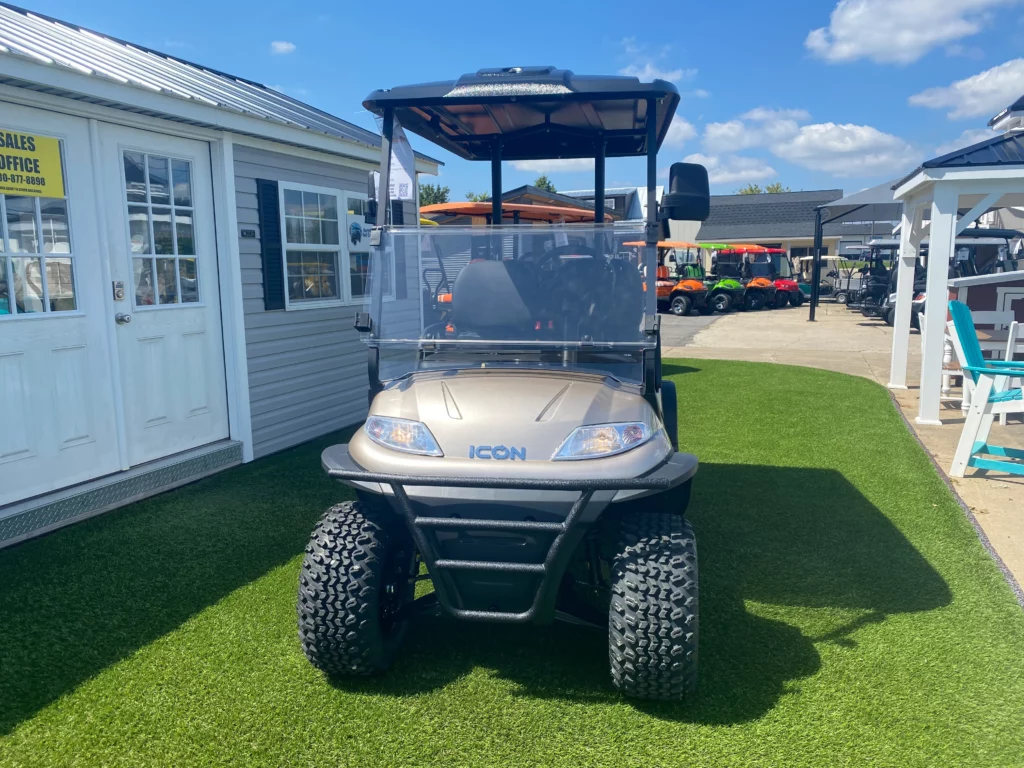 And More
While these brands represent some of the highlights in our inventory, Hartville Golf Carts offers a wide range of other brands and models to cater to diverse preferences and requirements. Whether you're looking for a classic design, enhanced functionality, or specific features, we have the perfect golf cart for you.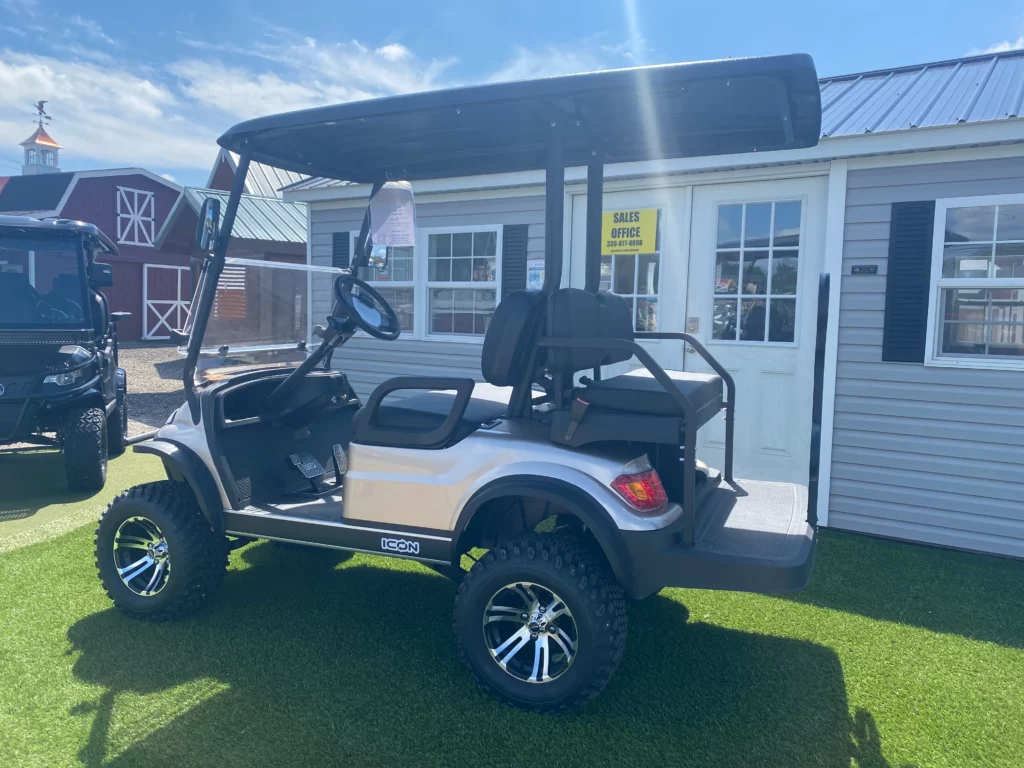 Concluding
In conclusion, when you explore the brands available at Hartville Golf Carts, you'll find more than just golf carts; you'll discover exceptional vehicles that enhance your outdoor experiences. From Icon Electric Vehicles and Epic Carts, known for luxury and innovation, to Evolution Electric Vehicles and Club Car, celebrated for their power and reliability, our inventory is designed to cater to all types of golf cart enthusiasts. Visit us today to experience the quality and diversity of our golf cart offerings and elevate your outdoor adventures. Get golf cart clearance with Hartville Golf Carts!