Golf carts have come a long way from their humble beginnings as utility vehicles on golf courses. Today, they represent a fusion of innovation, style, and functionality, and the 2023 Epic E40 L Golf Cart is a prime example of this evolution. In this detailed exploration, we'll delve into the exceptional features and attributes that make the 2023 Epic E40 L Golf Cart a standout choice for golfers and outdoor enthusiasts alike.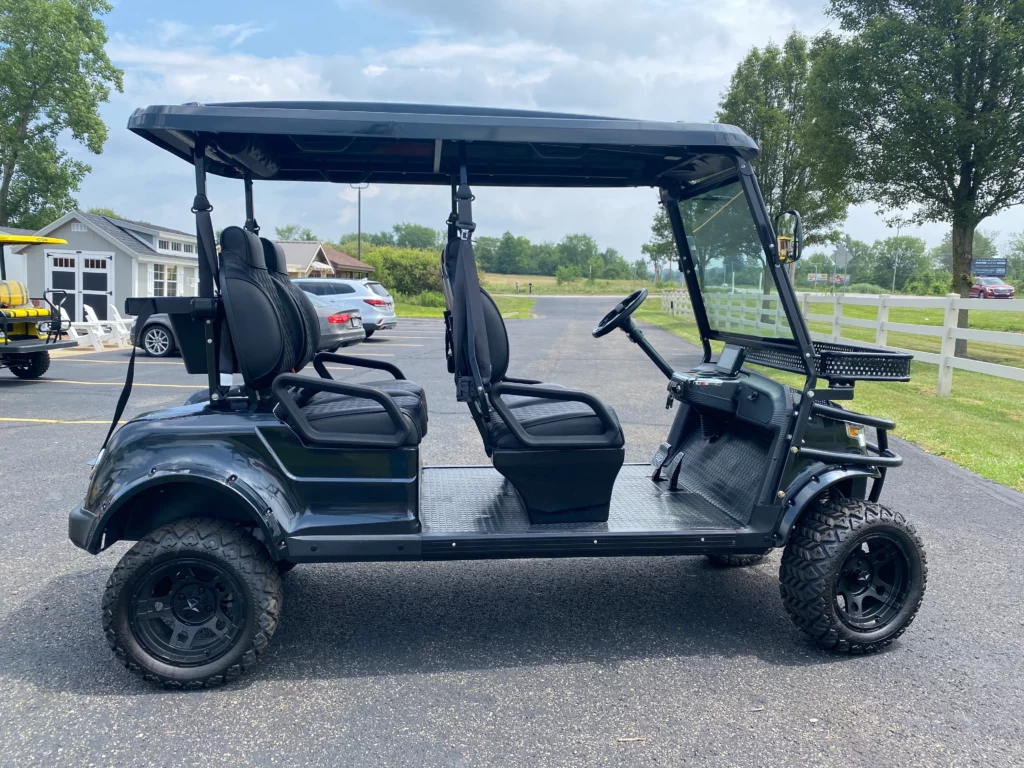 Sleek and Modern Design:
The first thing that captures your attention about the 2023 Epic E40 L Golf Cart is its sleek and modern design. Crafted with meticulous attention to detail, this golf cart boasts clean lines, a streamlined profile, and a contemporary aesthetic that sets it apart on the green. Whether you're a golfer looking to make a statement or a homeowner seeking an elegant mode of transportation, the E40 L's design won't disappoint.
Spacious and Comfortable Seating:
One of the standout features of the 2023 Epic E40 L Golf Cart is its spacious and comfortable seating. This four-seater golf cart offers plush, leather-upholstered seats that provide a level of comfort akin to luxury automobiles. Whether you're cruising around the golf course or enjoying a leisurely drive, you and your passengers can relax in style.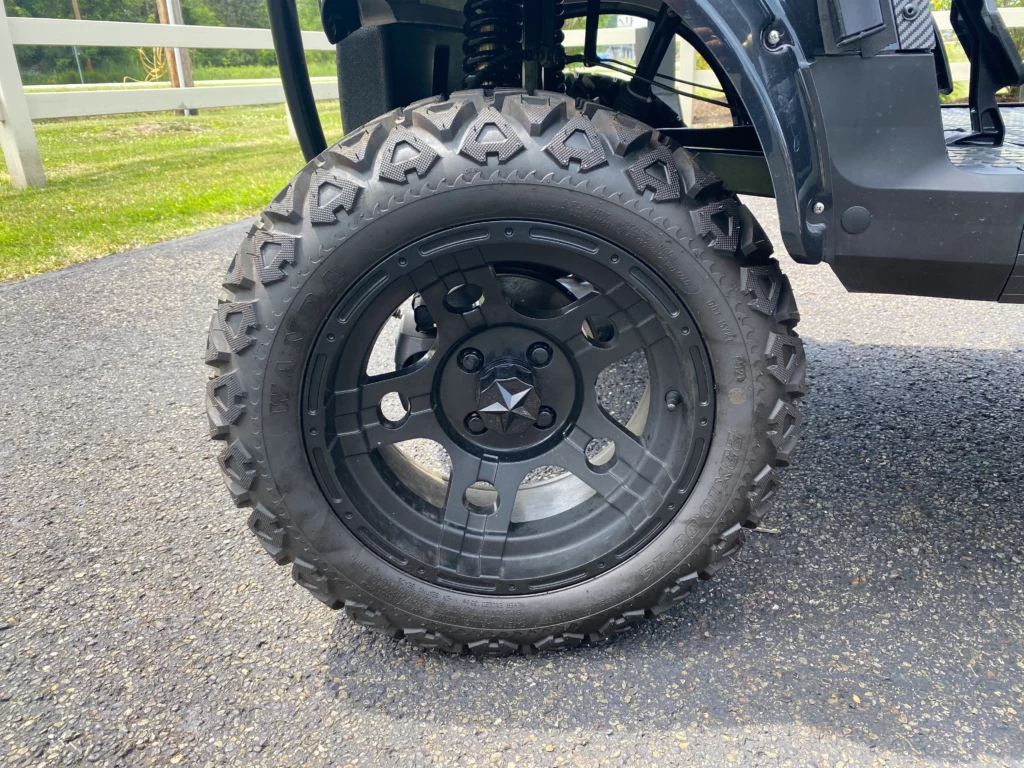 Bose Speaker System:
Elevating your golf cart experience to new heights is the integrated Bose speaker system. The E40 L comes equipped with premium audio that delivers crisp and immersive sound. Whether you're listening to your favorite tunes or following live golf commentary, the audio quality ensures a memorable ride.
Modernized Systems:
The 2023 Epic E40 L Golf Cart is equipped with modernized systems that enhance its performance and functionality. Features like regenerative braking, electronic stability control, and an advanced digital display make navigating the golf course a breeze. The digital display provides real-time information on speed, battery life, and more, ensuring you're always in control.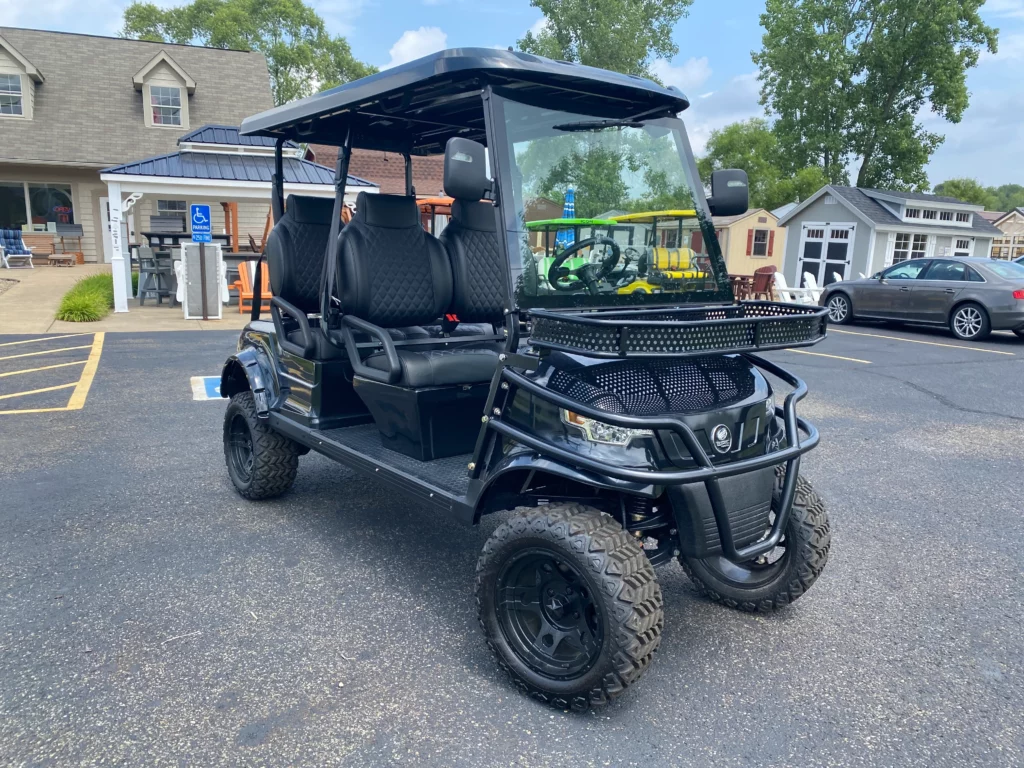 Matte Black Finish & Multiple Color Options
Adding a touch of sophistication to its design, the E40 L features a striking Matte Black finish and multiple color options. This finish not only enhances the golf cart's visual appeal but also offers durability and resistance to the elements, ensuring it looks great for years to come.
Impressive Speed:
The 2023 Epic E40 L Golf Cart doesn't compromise on performance. With a top speed of up to 19 mph, this golf cart is not only perfect for the golf course but also for navigating your neighborhood or community with ease.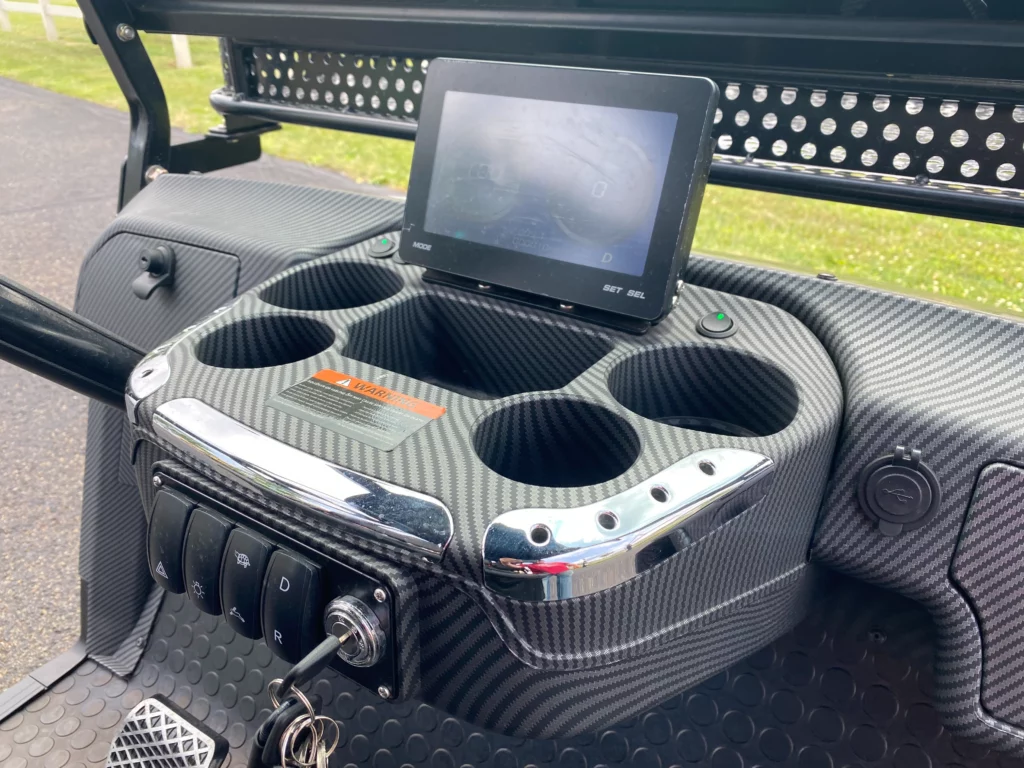 Electric-Powered Efficiency:
The E40 L is an electric golf cart, which means it offers eco-friendly and cost-effective transportation. Electric power ensures minimal noise, zero emissions, and low maintenance requirements, making it an environmentally conscious choice.
Conclusion: Elevate Your Golf Cart Experience with the 2023 Epic E40 L Golf Cart
In conclusion, the 2023 Epic E40 L Golf Cart represents a fusion of style, performance, and modern technology. With its sleek design, comfortable seating, Bose speaker system, modernized systems, Matte Black finish, impressive speed, and electric-powered efficiency, it sets a new standard for golf carts. Whether you're a golfer, a homeowner, or an outdoor enthusiast, the E40 L offers an unparalleled golf cart experience. Explore the greens in style and comfort with this exceptional golf cart that's engineered to elevate your adventures.