Hartville Golf Carts proudly carries Icon Golf Carts at our locations in Ohio and can ship them where you are. Icon golf carts are the epitome of luxury and quality. These exquisite golfing carts are made with precision and attention to detail, using only the finest materials available. Every single component utilized in their manufacturing process is handpicked, ensuring that each golf cart is a masterpiece in its own right. The frame of these carts is made from premium steel, ensuring that they are sturdy and can withstand countless rounds on the greens. When wondering where are Icon Golf Carts manufactured, we will let you know shortly, but we also sell them here!
The suspension system is state-of-the-art, providing for a smooth ride on even the most rugged terrain. The lush seats are made from premium leather, affording golfers maximum comfort while they enjoy their game. These are just a few of the reasons why Icon golf carts stand out from their competitors. If you're in the market for a high-quality golf cart, look no further than Icon.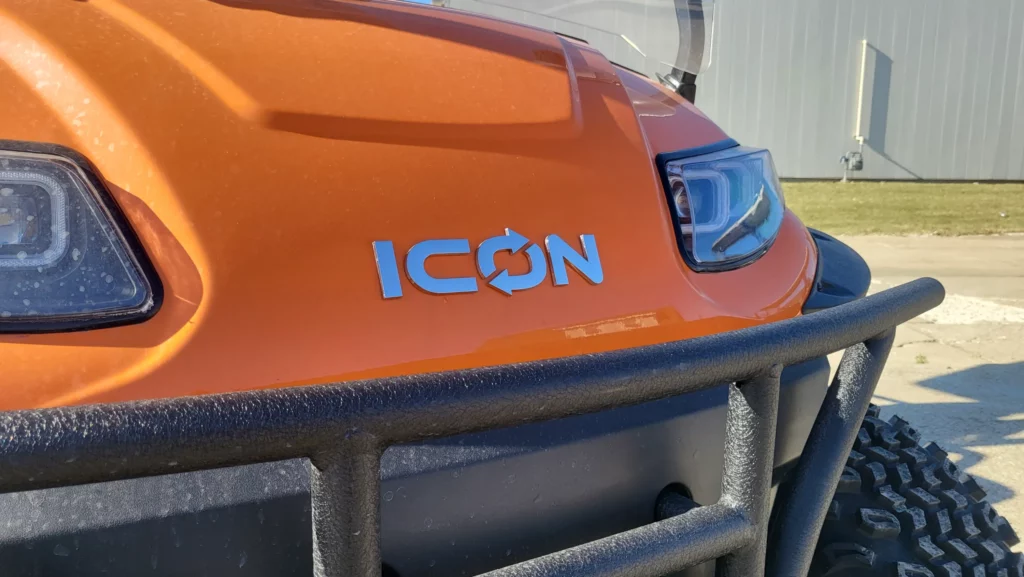 Overview of Icon Golf Carts Manufacturing Facilities
Icon Golf Carts is a highly regarded manufacturer of golf carts known for its cutting-edge technology and outstanding design. The company has several factories spread across the United States that produce high-quality carts that are both stylish and reliable. Their manufacturing facilities are equipped with the latest technology and highly skilled workforce, enabling them to produce top-of-the-line golf carts that cater to the specific needs of their customers. Icon Golf Carts' commitment to quality and continuous innovation has made them one of the leading players in the industry, and their widespread manufacturing facilities ensure that they can cater to the demands of golfers who are looking for the perfect cart to enhance their game.
Quality Control Standards at Icon Manufacturing Plants
Icon manufacturing plants are known for their high-quality products, but have you ever wondered how they ensure this level of quality? The answer lies in their strict quality control standards. From the moment raw materials are received, to the final inspection of finished products, every step of the manufacturing process is carefully monitored and tested. This attention to detail ensures that only the best products make it onto the market. Icon's commitment to quality control not only sets them apart from other manufacturers, but also gives consumers peace of mind that their products will meet their high standards.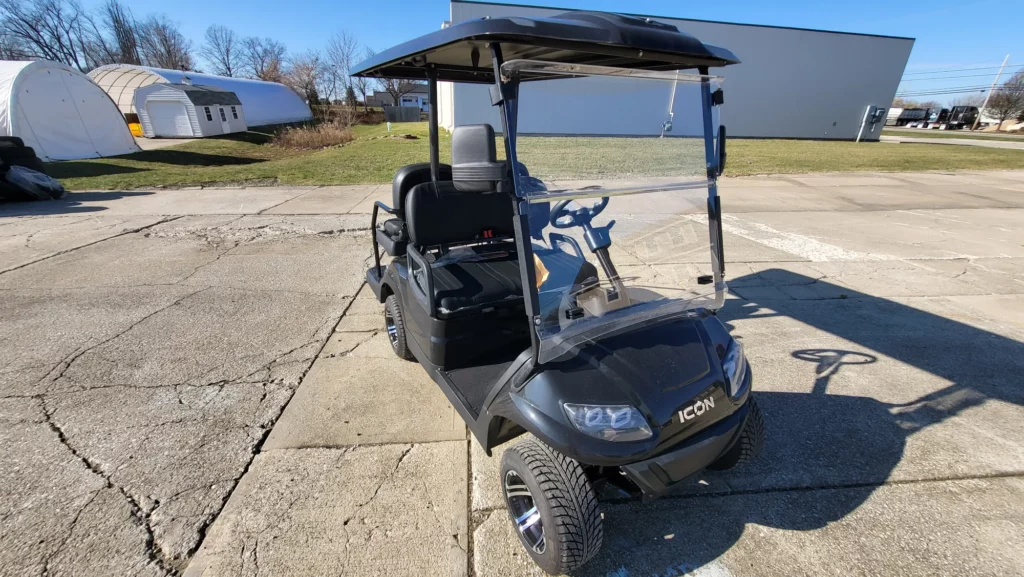 Advantages of Manufacturing in the US vs Overseas
Manufacturing is an important sector for any economy, as it contributes significantly to job creation and economic growth. When deciding where to manufacture, there are many factors to consider, including cost, quality, and lead time. While overseas manufacturing may offer low labor costs, there are also many benefits to manufacturing in the United States. One of the main advantages of manufacturing in the US is the reduced transportation costs and shorter lead times. This makes it easier for businesses to respond to changes in consumer demand and market conditions. Additionally, working in the US carries a reputation of high product quality, which can lead to greater customer loyalty and a stronger brand image. By keeping manufacturing local, businesses also contribute to the growth of their local economies, creating a positive ripple effect. Overall, there are many advantages to manufacturing in the US versus overseas, and businesses should carefully weigh their options when making this important decision.
Types of Golf Carts Produced at Icon Factories
Icon Factories is a company that produces a range of different types of golf carts that are perfect for those who love to hit the greens in style. From compact, lightweight models perfect for navigating tight courses, to more robust, heavy-duty carts designed for traversing rough terrain, there is a golf cart to suit every need. With a selection of different colors and styles to choose from, Icon Factories offers a level of customization that you won't find anywhere else. Whether you're a seasoned pro or are just starting out, Icon Factories has got you covered when it comes to getting around the golf course in style.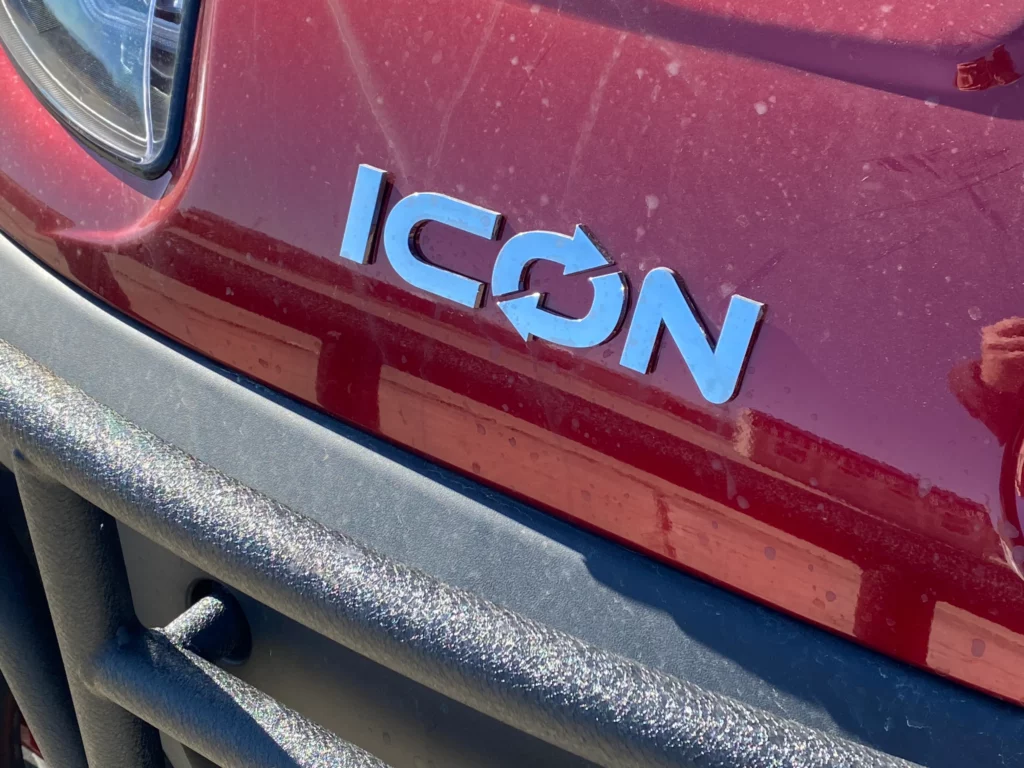 Reasons to Choose an Icon Golf Cart over its Competitors
Golf carts have transformed the way we navigate around the golf course. And if you're in the market for one, you want to make sure you choose the best. That's where Icon Golf Carts come into play. Not only are they sleek and stylish, but they're also packed with impressive features. With a powerful motor, you can zip around the course with ease and speed. The sound system is top-of-the-line, so you can enjoy your favorite tunes while playing. And let's not forget the comfortable seats and ample storage space for all of your golf essentials. Choosing an Icon Golf Cart over its competitors is an easy decision. It's simply the best choice for those looking to elevate their golfing experience.
Tips for Finding the Best Deals on Icon Golf Carts
Are you in the market for a new golf cart? Look no further than Icon Golf Carts. Known for their quality and style, these carts are a must-have for any avid golfer. But buying a golf cart can be a significant investment, and it's crucial to find the best deals possible. Luckily, with a little effort and research, you can save big on your purchase. Start by checking out sales and promotions online or in-store. Don't be afraid to negotiate with sellers to get the best price. Additionally, consider purchasing a used golf cart, which can be just as reliable as a new one and often comes at a fraction of the cost. With these tips in mind, you'll be cruising in your new Icon Golf Cart in no time!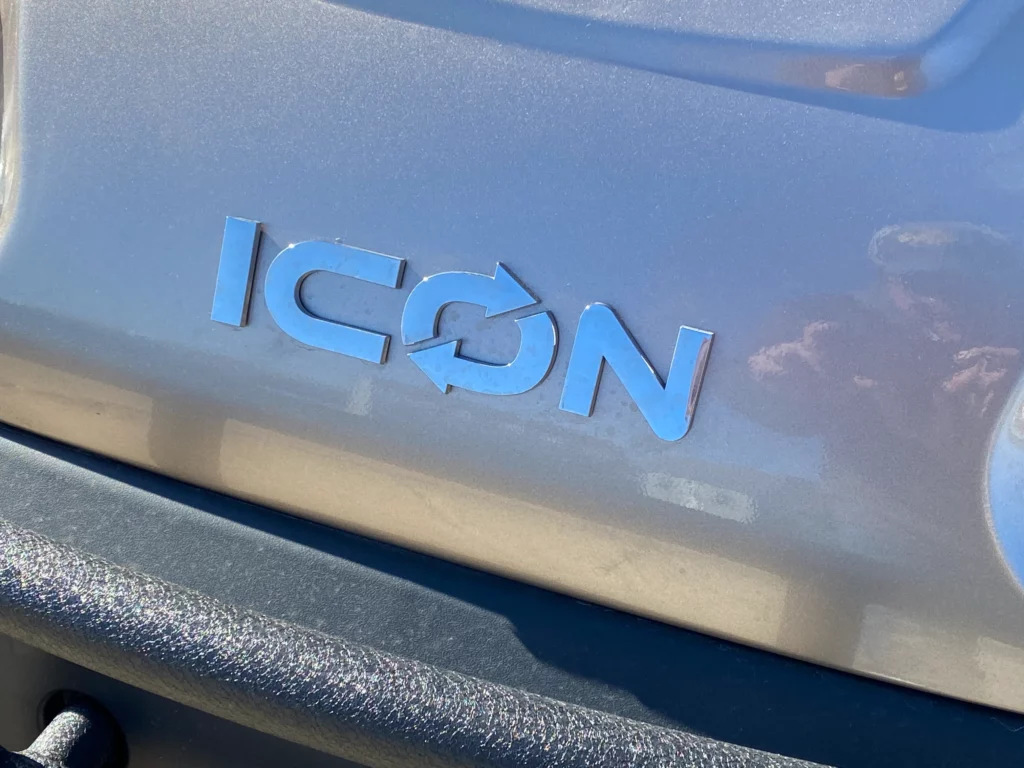 Icon Golf Carts Are Available at Hartville Golf Carts
In summary, Icon Golf Carts represents quality in the golf cart industry. With their highly regulated standard of production and attention to detail, Icon offers a great product that is designed with the user in mind. With manufacturing facilities located right here in the US, they have been able to produce quality carts more efficiently than its competitors who may be using offshore production methods.
To top it off, Icon has a diverse selection of carts that can fit any need you may have—from economical models to high-end luxury carts. Finally, if you are looking for the best deals on an Icon Golf Cart, it always pays to shop around and do your research before making a purchase. By following these tips and leveraging the power of today's technology, you should have no difficulty finding the perfect ride for yourself or your family!