When shopping for the perfect golf cart to enhance your game and get you around the course in style, there are a lot of factors to consider. You want it to have plenty of power, a comfortable ride, and an appealing design. But one question that frequently pops up is, where are my favorite Icon Golf Carts made? The answer may surprise you! Hartville Golf Carts manufactures high-end Icon Golf Carts with superior craftsmanship right here in the USA! This dedicated team uses quality components to produce carts that will turn heads on any course. So read on to discover more about Icon's specialized process from start to finish as we investigate Where Are Icon Golf Carts Made?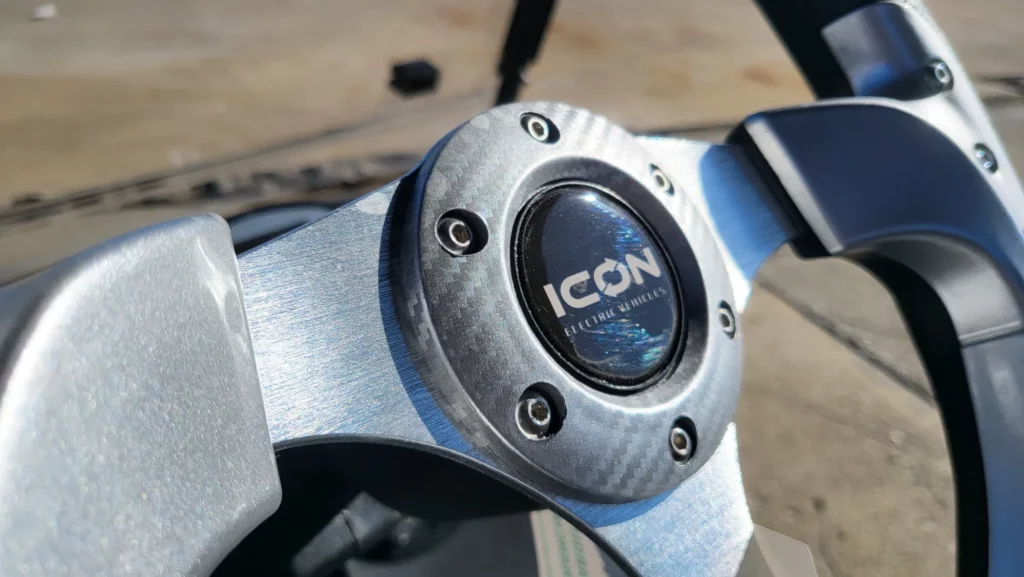 Overview of Hartville Golf Carts and its history
Hartville Golf Carts has a rich history that has made it a beloved part of the community. Starting out in 1988 as a small family business, it has since grown to be a leading provider of all things golf cart-related. Thanks to their focus on quality and customer service, they have become a fixture in the golf cart industry, with their carts being used by everyone from private individuals to golf courses and resorts. And with their commitment to innovation and improvement, they are always looking for ways to make their carts even better. So whether you're looking to buy your own golf cart or you're in need of repairs and maintenance, Hartville Golf Carts is the place to go.
Where are Icon Golf Carts made – Hartville, Ohio
Icon Golf Carts have become a popular choice for golfers all over the United States. And while their sleek designs and high-quality features might make you think they were made overseas, you might be surprised to learn that these carts are actually made right here in the heartland of America. That's right, Icon Golf Carts are proudly made in Hartville, Ohio. This small, yet bustling town has a long history of producing quality goods and craftsmanship. And, as the birthplace of Icon Golf Carts, Hartville is now a hotspot for golf enthusiasts who want to own a piece of American-made excellence. So if you're in the market for a new golf cart, and want to support American manufacturing, look no further than Icon Golf Carts, made right here in the USA.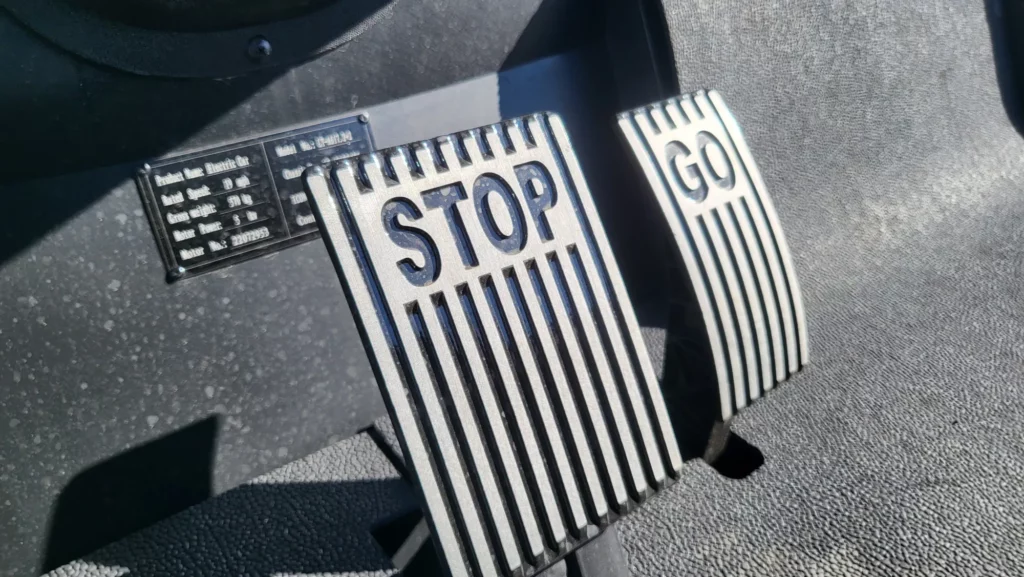 Advantages of Icon Golf Carts over other brands
When it comes to golf carts, the Icon brand really stands out from the competition. One big advantage of Icon golf carts is their superior build quality. They're made with high-quality materials that are designed to last, so you won't have to worry about wear and tear causing you problems down the line. Another advantage of Icon golf carts is their sleek and stylish design. They're undeniably eye-catching and are sure to turn heads out on the course. But perhaps the biggest advantage of Icon golf carts is their powerful performance. They're packed with features that make them stand out from other carts, such as their smooth ride and impressive handling. If you're looking for a cart that can handle anything you throw at it, the Icon brand is definitely worth considering.
Features of Icon Golf Carts
Golfing enthusiasts and avid players alike know the importance of having a reliable and efficient golf cart on the course. Icon Golf Carts has become a popular choice among these individuals due to their cutting-edge features that enhance the golfing experience. These carts are equipped with state-of-the-art technology that includes GPS systems, Bluetooth speakers, and touch screen displays. The carts are also designed for comfort, with plush seating and ample legroom. What sets Icon Golf Carts apart from the rest is their commitment to providing environmentally-friendly options. Their carts are available in electric or gas-powered models, and are designed to minimize pollution. Overall, choosing an Icon Golf Cart is a wise investment for any golfer in search of a top-of-the-line experience on the course.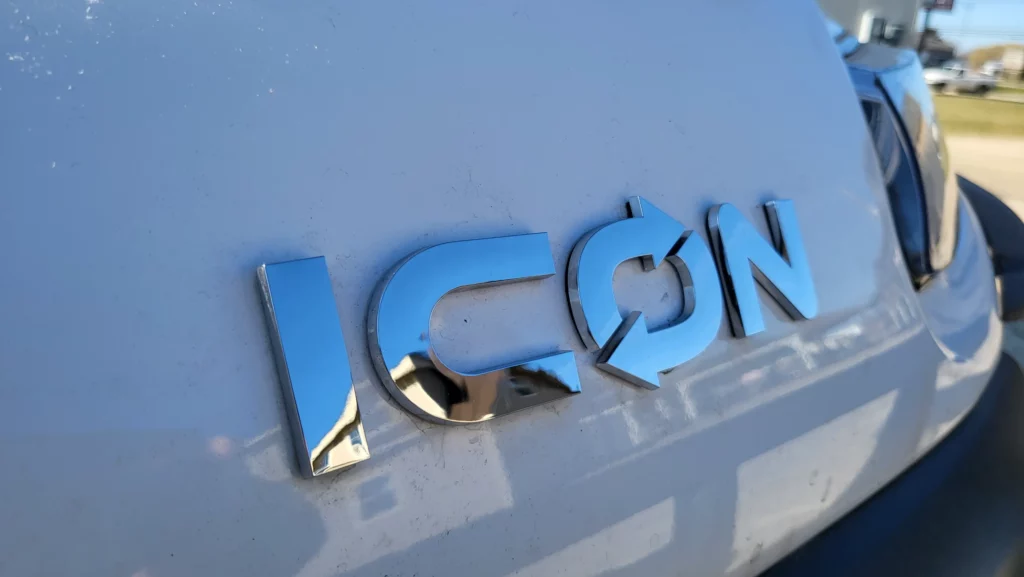 Different models of Icon Golf Carts and their benefits
Icon Golf Carts are the epitome of luxury and functionality on the golf course. With a range of models available, each boasts distinct features that provide a unique golfing experience. The i40 model, for instance, is perfect for those looking for a sleek and stylish ride with ample space for four passengers and their golf gear. Meanwhile, the i60 model offers an even smoother ride with added power and versatility to tackle any terrain. Whether it's the i40, i60, or any of the other models in the Icon Golf Cart line-up, these carts offer unparalleled performance and comfort, making them the perfect choice for avid golfers who won't settle for anything less.
Customization options for Icon Golf Carts
Golf carts have come a long way from the days when they were simple four-wheeled vehicles used only in golf courses. Nowadays, you can find golf carts customized in ways that you would not have thought possible. Icon Golf Carts, for instance, provides customization options that cater to the specific requirements of clients. With various color options for the body, wheel alignments, seats, and even lighting, you can have an Icon Golf Cart that meets your unique style and needs. Icon Golf Carts is also known for their eco-friendly approach, with battery options that ensure the longevity and efficiency of the vehicle. Whether you are an avid golfer looking for a golf cart or someone who just wants a unique ride, Icon Golf Carts customization options make it possible to have a personalized vehicle that is functional, economical, and stylish.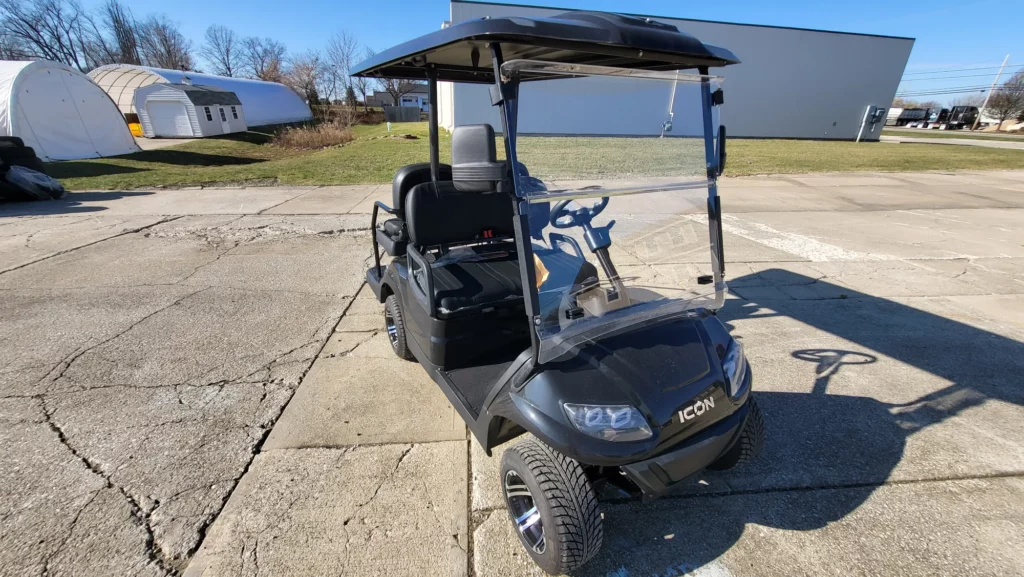 Concluding
As you can see, Hartville Golf Carts offers an incredible selection of customized Icon Golf carts with plenty of great features. Whether you're looking for something simple or a more advanced model, you're sure to find the perfect fit for your lifestyle. The best part is they're designed with all types of golfers in mind. Regardless if you're a amateur or advanced golfer, Icon has something to suit your needs. Not only are they incredibly reliable and built to last, but the bevy of customization options such as special paint jobs and designs can make them truly one-of-a-kind. All things considered, it's no wonder why so many people trust Hartville Golf Cart when it comes to their vehicles – the innumerable benefits more than justify their price tag.