Are you a golf cart enthusiast looking to add more style and convenience to your vehicle? Whether you're new to the sport or have owned golf carts for years, there are always great accessories out there that can help take your ride up a notch. From handy storage solutions like racks and organizers, to customized lighting accents and performance-enhancing components – the possibilities are endless! In this blog post, we'll take a look at some of the must-have golf cart accessories that you need in order to make your ride truly shine on the course. Read on for our top picks!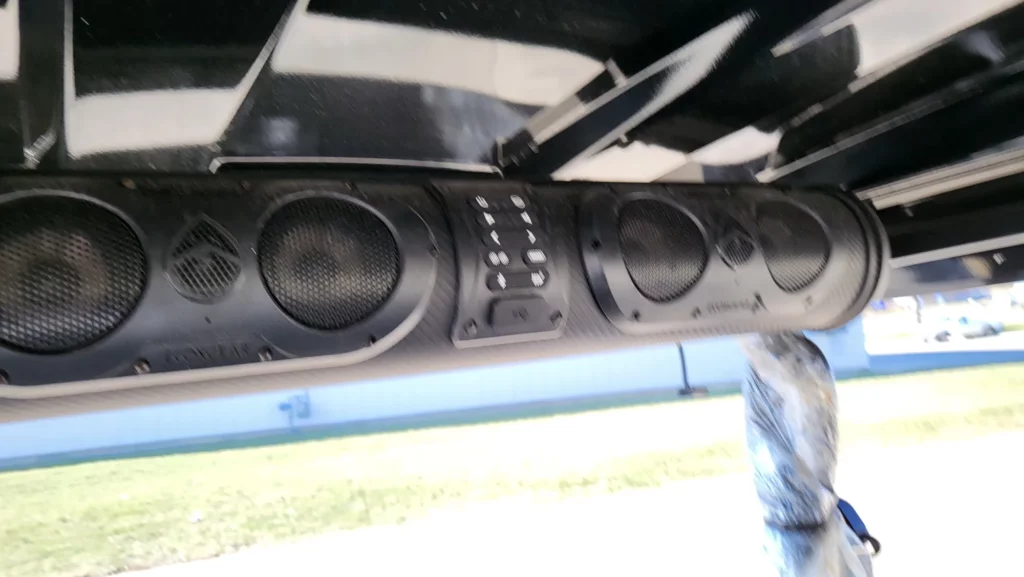 Invest in a golf cart cover to protect your vehicle from the elements
As a golf cart owner, you know how important it is to keep your vehicle in good condition. While some may think of a golf cart as just a recreational vehicle, it's often used for transportation or even as a workhorse on the job. No matter how you use your golf cart, it's important to protect it from the elements to ensure it lasts for years to come. Investing in a quality golf cart cover is one of the best ways to do this. Not only will it protect your cart from rain, snow, and harsh UV rays, but it can also help to keep it looking new and functioning properly for years to come. So don't let your golf cart suffer from the elements – invest in a cover today and give your vehicle the extra protection it deserves.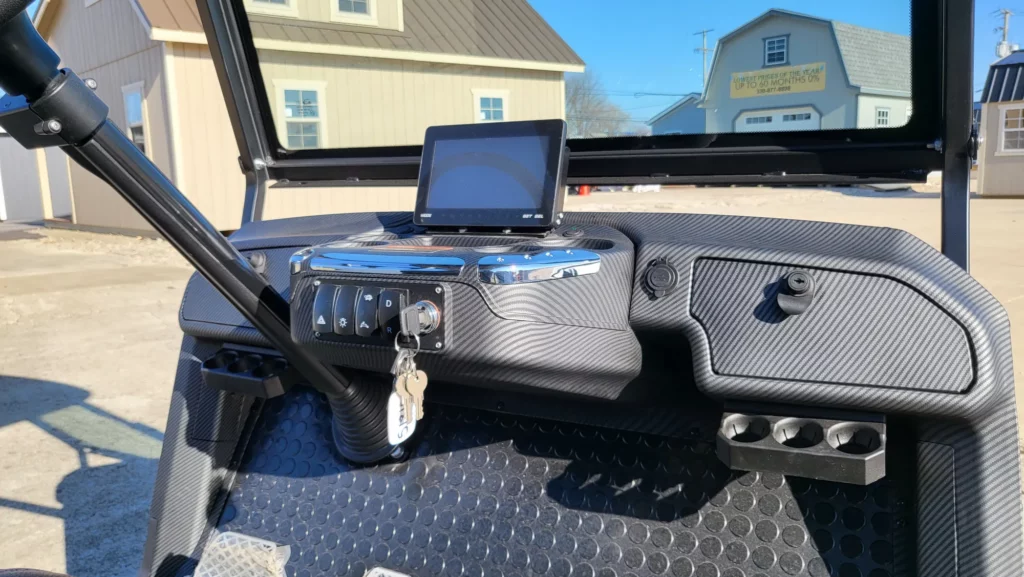 Add a windshield for extra protection and extra privacy
Driving can be a liberating experience, but it can also come with its own set of challenges. Wind, dust, and insects can pose a real threat to both your safety and your vehicle's cleanliness. Fortunately, adding a windshield provides an additional layer of protection from the elements while also offering privacy. Whether you're cruising down the highway or parked at your favorite scenic spot, you can enjoy your surroundings without worrying about unwanted intrusions. With its easy installation and practical benefits, a windshield is a must-have upgrade for any driver. Keep your eyes on the road and let your windshield take care of the rest!
Install LED lights so you can see in the dark while driving
Driving in the dark can be a challenging experience, even for the most seasoned drivers. It's easy to miss important road signs or other hazards if you can't see clearly. Fortunately, there's a solution that will improve your visibility and make driving at night safer: LED lights. By installing LED lights in your vehicle, you'll have a much better view of the road ahead. These lights emit a bright, white light that illuminates the road, allowing you to see everything in your path. Not only will LED lights make you feel safer while driving at night, but they also look fantastic on any car. So why not upgrade your vehicle with LED lights and enjoy a safer, more stylish driving experience?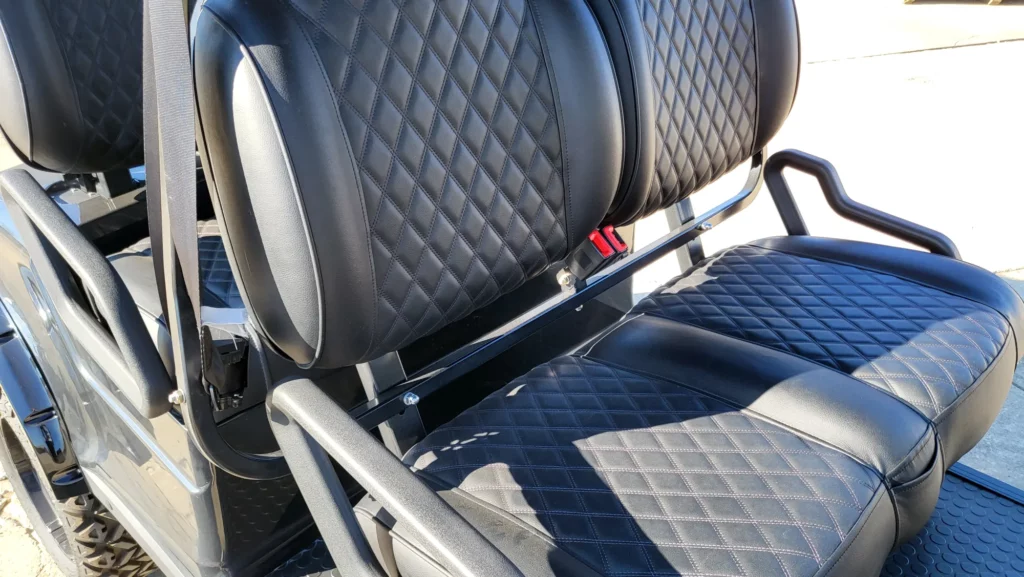 Purchase a weather-resistant storage box for keeping items safe and dry while on the course
Golfing enthusiasts know the importance of having the right equipment when out on the course. Whether it's your clubs, tees, or personal belongings, it's always a good idea to protect them from the elements. A weather-resistant storage box is the perfect solution for keeping items safe and dry during your golfing escapades. With a durable and well-made storage box, you won't have to worry about the rain ruining your gear or your valuables getting lost or damaged along the way. So, invest in a storage box that can withstand the unpredictable weather and help make your golfing experience painless and stress-free.
Get a custom seat cover for comfort and style
A custom seat cover can work wonders for your car's interior. Not only does it add a touch of style, but it can also make a big difference in your level of comfort. Whether you're dealing with a hot and sticky summer or a chilly winter, your car's seat can be affected. That's where a custom seat cover comes in handy. By choosing the fabric and design that speak to you, you can instantly transform your car's interior and make those long drives much more comfortable. It's a simple way to upgrade your ride and make it your own. So why not indulge in a custom seat cover that will keep you stylish and comfortable at the same time?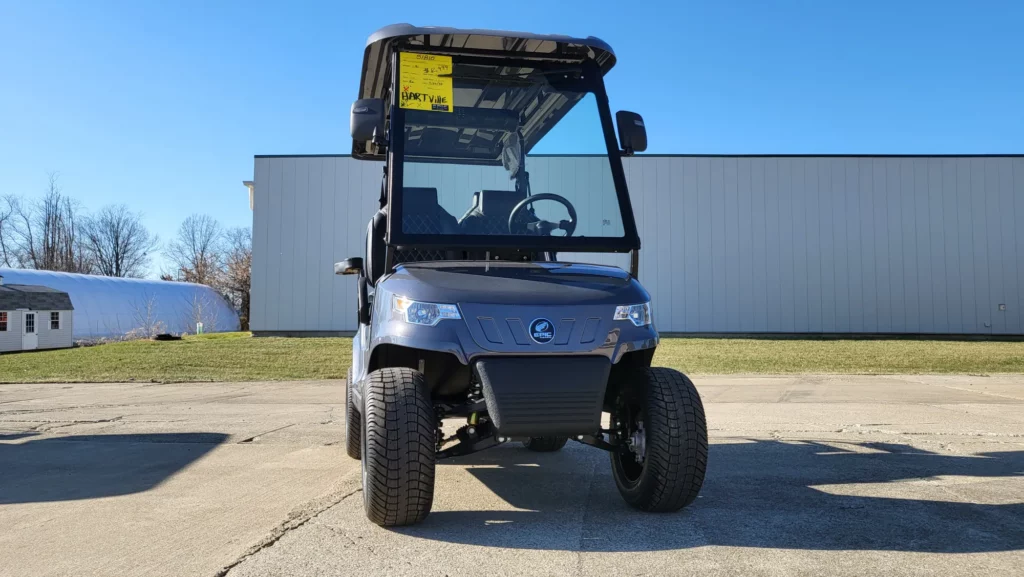 Invest in an auxiliary power outlet to keep your electronic devices fully charged on the go
In today's world, staying connected is crucial, and that often involves carrying around several electronic devices. But, with the constant use, these devices often run out of battery at the most inconvenient times. This is why investing in an auxiliary power outlet for your car is becoming increasingly popular. Whether you're on a road trip or just stuck in traffic, you can take advantage of this convenient device to keep all of your devices fully charged while on the go. Eliminate the headache of running out of battery mid-day and stay connected no matter where you go.
Concluding
Investing in a golf cart cover and some of the supporting accessories is an excellent way to upgrade your vehicle. Not only does it provide protection from the elements, but also some additional features like privacy, extra lighting, storage solutions, comfort and even power outlets for charging devices. Overall, these items are great investments that help you have a better experience while on the course and keep your golf cart running smoothly for many years to come. So if you're looking to make upgrades on your golf cart, these items are definitely worth considering.