When it comes to golf cart sales in Ohio, the options are as diverse as the beautiful landscapes you'll explore with your new set of wheels. However, finding the perfect golf cart can be an exciting yet overwhelming journey, especially with the array of brands and models available. This guide aims to inform you about what to look for in a great golf cart and introduce you to the impressive variety offered by Hartville Golf Carts.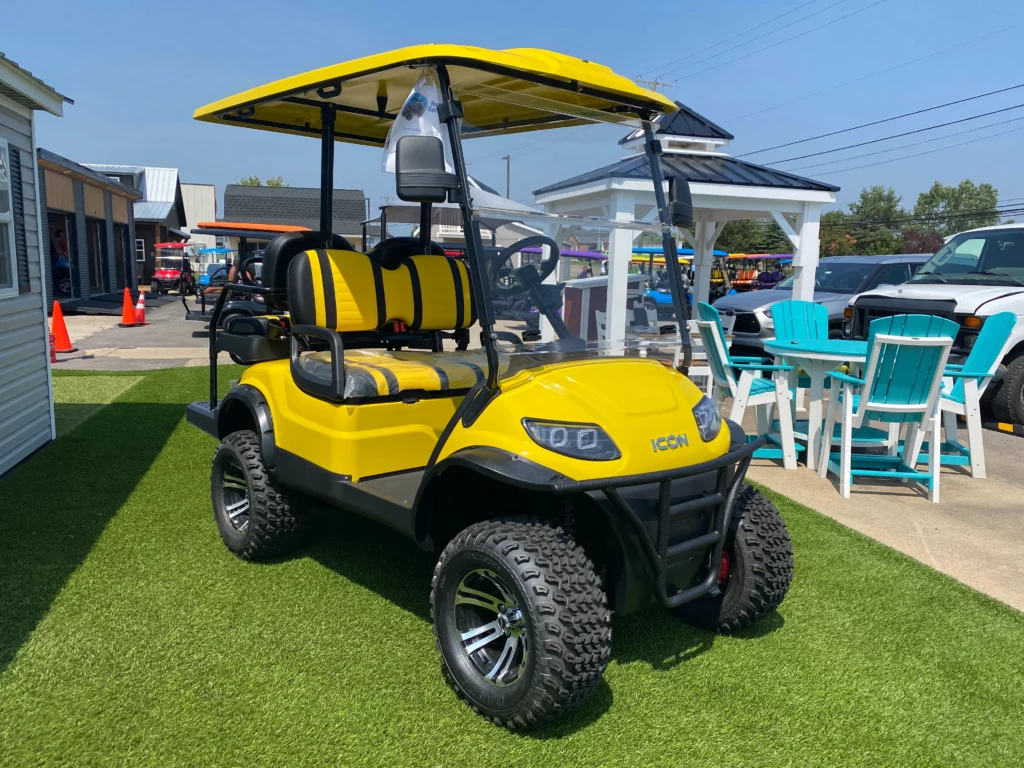 What Makes a Great Golf Cart?
Before diving into the world of golf cart options, it's essential to understand what makes a great golf cart:
Performance: Look for a golf cart that matches your intended use. Whether it's for leisurely rounds of golf, neighborhood cruising, or utility purposes, ensure it meets your performance needs.
Customization: Some golfers value personalization, so explore options with customization features, such as color choices and accessories, to create a cart that suits your style.
Technology: Consider carts with advanced technology, like smart connectivity and efficient electric power options, to enhance your golfing experience.
Durability: Opt for a cart built to withstand various terrains and weather conditions, ensuring a long-lasting investment.
Eco-Friendliness: If sustainability is a priority, explore electric models that reduce emissions and noise pollution.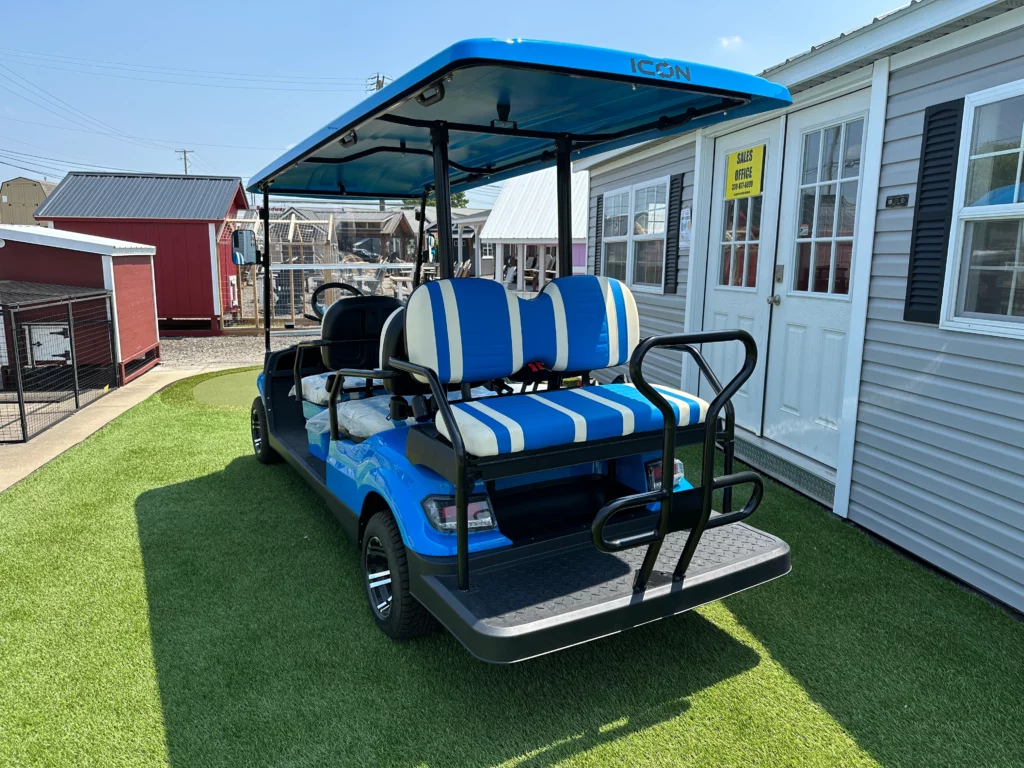 Hartville Golf Carts: Your Destination for Variety
At Hartville Golf Carts, we take pride in offering a vast and diverse inventory of golf carts to meet your unique needs and preferences. Let's explore some of the remarkable brands and models you'll find in our inventory:
Icon Electric Vehicles: For those seeking eco-conscious and high-performance electric golf carts, Icon Electric Vehicles are a fantastic choice. These carts offer a smooth, emission-free ride, making them ideal for golfing enthusiasts with a green conscience.
Epic Carts: Epic Carts specialize in customization, allowing you to create a golf cart that's truly your own. With an array of color choices and innovative accessories, you can craft a cart that matches your personality and lifestyle.
Evolution Electric Vehicles: Evolution Electric Vehicles marry innovation and performance. These carts are equipped with advanced features, including electric power options and smart connectivity, making your golfing experience both efficient and enjoyable.
Club Car: Club Car is a trusted name in golf carts, known for their durability and reliability. Whether you're a golfer or seeking a utility vehicle, Club Car offers a range of options built to last.
And that's just the beginning. Our inventory extends beyond these brands, featuring an extensive variety of golf carts to cater to various needs, tastes, and budgets.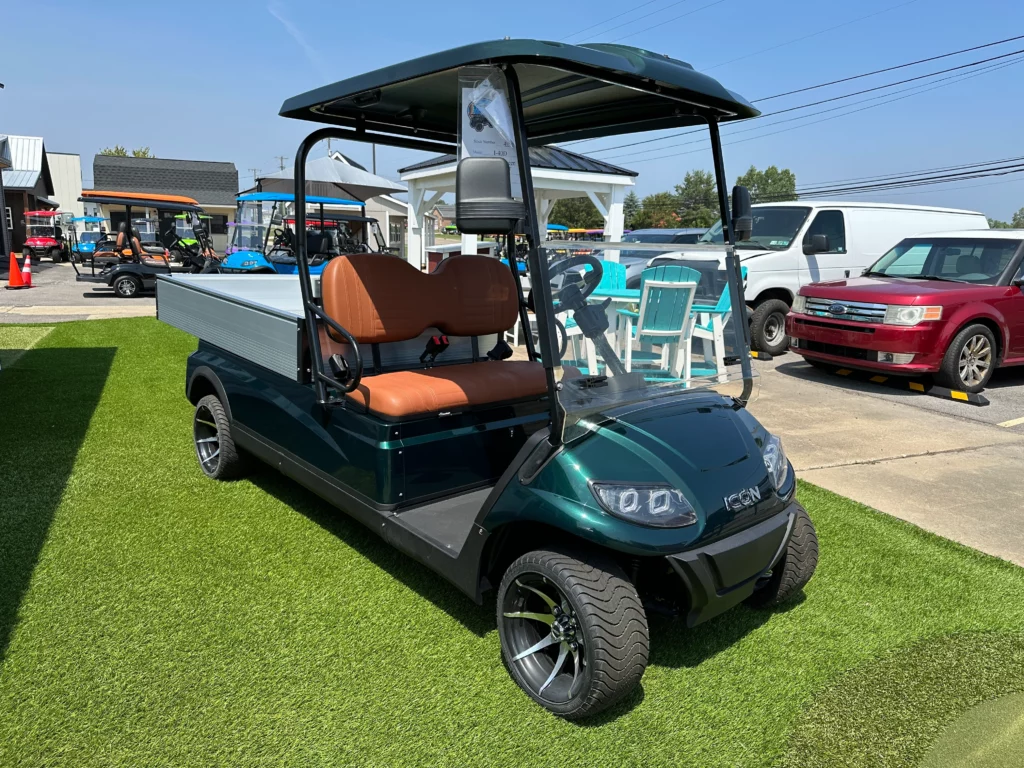 Concluding
At Hartville Golf Carts, our goal is not just to sell carts but to ensure you're well-informed about the many options available. When searching golf cart sales Ohio has to offer, we want to make sure you see the value offered before making a decision on where to go. We invite you to explore our extensive inventory, test drive different models, and find the perfect golf cart that complements your lifestyle and preferences. Happy cart hunting in Ohio!