Experience Maximum Luxury With The Epic E60 L Golf Cart
If you're looking for a reliable and high-performance golf cart, the Epic e60L is the perfect solution for you! Hartville Golf Carts is pleased to offer this high-quality vehicle for your golfing needs. The Epic e60L golf cart is designed to provide an unparalleled golfing experience with its excellent performance and top-of-the-range features. Its advanced electric motor and excellent suspension system deliver a smooth and comfortable ride for golfers of all levels. This versatile and practical golf cart is perfect for both recreational and professional use. With its sleek and modern design and a variety of customizable options, the Epic e60L stands out among other golf carts in the market. Plus, Hartville Golf Carts offers competitive pricing and exceptional customer service to ensure a stress-free purchasing experience. Discover the perfect golfing partner with the Epic e60L golf cart at Hartville Golf Carts today!
Powerful and Electric Motor
The 5kW motor from the Epic e60L is a powerful and efficient machine that provides an exceptional driving experience. With a top speed of 45km/h and a range of up to 120km on a single charge, this motor is perfect for daily use and long-distance travel. The motor is quiet and smooth, providing a comfortable ride without any jarring movements or excessive noise. The high torque output allows the motor to climb steep inclines and tackle off-road terrain with ease. In addition to its impressive performance, the 5kW motor is also incredibly reliable and durable. Its advanced design and high-quality materials ensure that it can withstand even the toughest conditions and continue to operate at peak efficiency for years to come. Overall, the 5kW motor from the Epic e60L is an excellent choice for anyone looking for a high-performance electric motor that delivers an exceptional driving experience.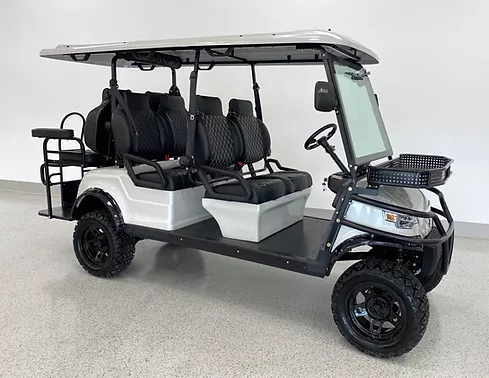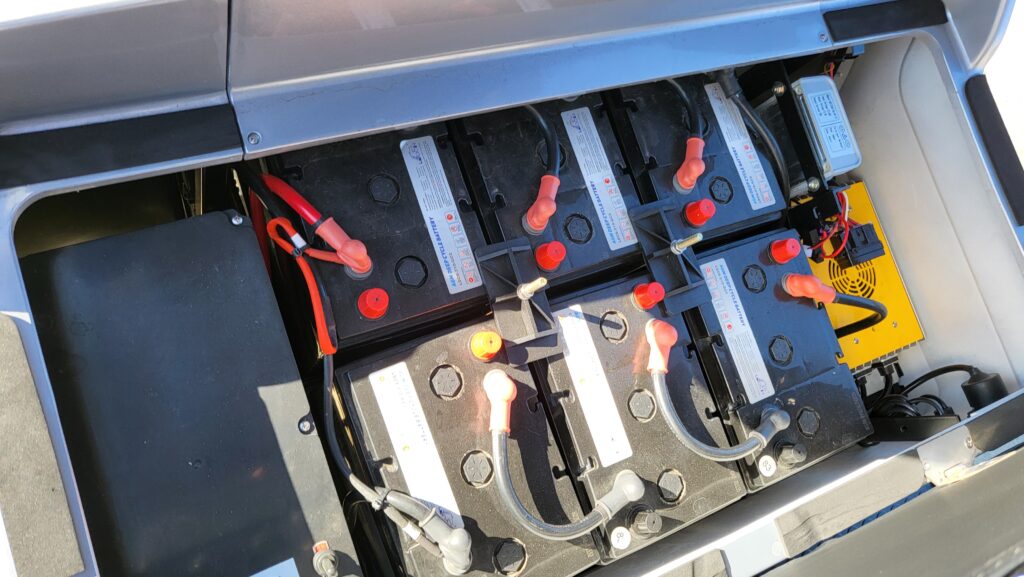 Extra Long Lasting Battery Applied
The Epic e60L Golf Cart is equipped with a long lasting Maintenance-Free AGM Battery that ensures a smooth golfing experience. The AGM technology utilizes a fiberglass mat to absorb the electrolyte and reduce the risk of acid spills, making it a safer option for users. The battery has a longer lifespan than traditional lead-acid batteries and requires less maintenance, allowing users to focus on their golfing experience rather than battery upkeep. Additionally, the battery's sealed construction makes it more resistant to vibration and shock, making it a great choice for rough terrains in the golf course. 
Extremely Fast Charging For Sooner Use
The Epic e60L electric golf cart charging process is both fast and convenient, allowing you to keep your cart going for longer distances on the green. With its powerful motor and advanced battery technology, this golf cart can cover more ground than ever before. The charging process is simple and hassle-free, allowing you to quickly recharge your cart and get back to the game. Whether you're a seasoned golfer or just starting out, the Epic e60L is the perfect choice for those who appreciate both power and convenience. So why wait? Start experiencing the benefits of this game-changing golf cart today and take your golf game to the next level!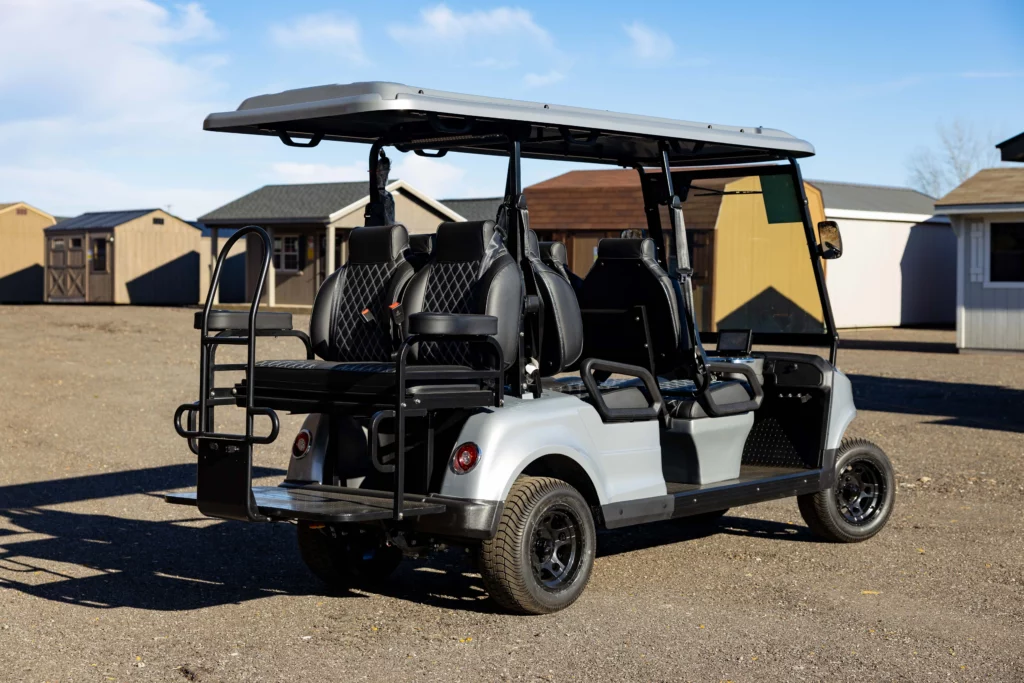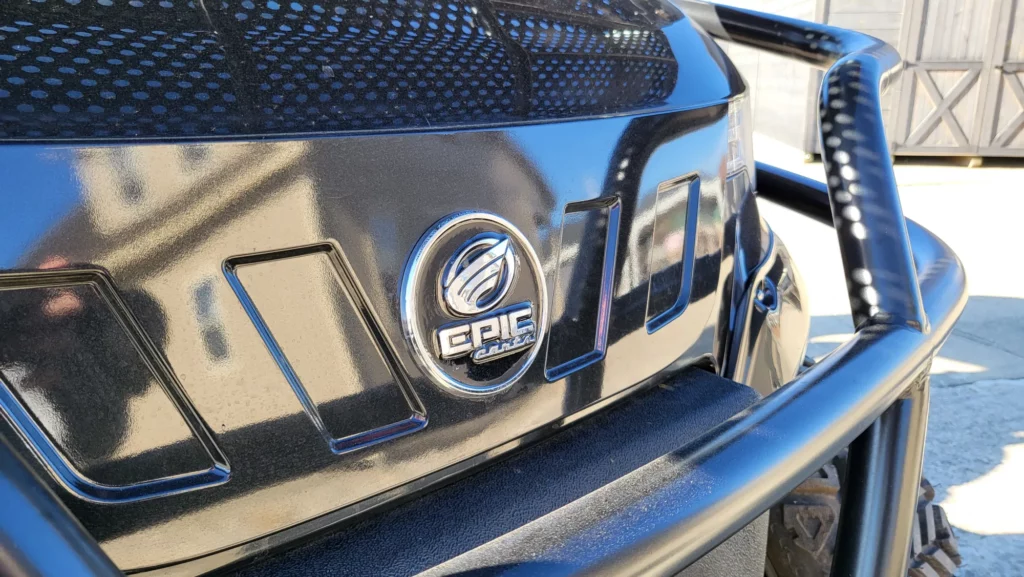 The suspension on the Epic e60L is unlike anything else. It's a marvel of engineering that provides a smooth and effortless ride, no matter the terrain you're on. The suspension system is designed to absorb shocks and bumps, making for a more comfortable and stable ride. Whether you're cruising down city streets or exploring rugged terrain, the e60L's suspension will keep you comfortable and in control. Its adjustable suspension can be customized to suit your riding style, ensuring the perfect balance of comfort and control. When you're on an Epic e60L, you'll have the confidence to take on any challenge, knowing that your suspension will provide reliable support every step of the way. Experience the power and precision of the Epic e60L suspension system for yourself and see what a difference it can make for your next adventure.
Fantastic and Comfortable Design
The Epic e60L Golf Cart is a fantastic choice for anyone looking for a comfortable and reliable 6 seater golf cart. This cart features spacious seats, providing a luxurious and comfortable ride for all passengers. Additionally, the cart's suspension system ensures that bumps and rough terrain are absorbed, ensuring a smooth ride even on uneven surfaces. The large sun canopy also provides ample shade on sunny days, enhancing passengers' comfort. The cart's built-in fan and air conditioning system also provide refreshing air circulation, making summer rides pleasant and comfortable. Additionally, the cart is equipped with safety features such as seat belts, a backup camera and braking system, ensuring the safety of passengers. The Epic e60L Golf Cart's numerous comforts and safety features make it an excellent option for golfers, families, and other groups seeking a comfortable and enjoyable ride.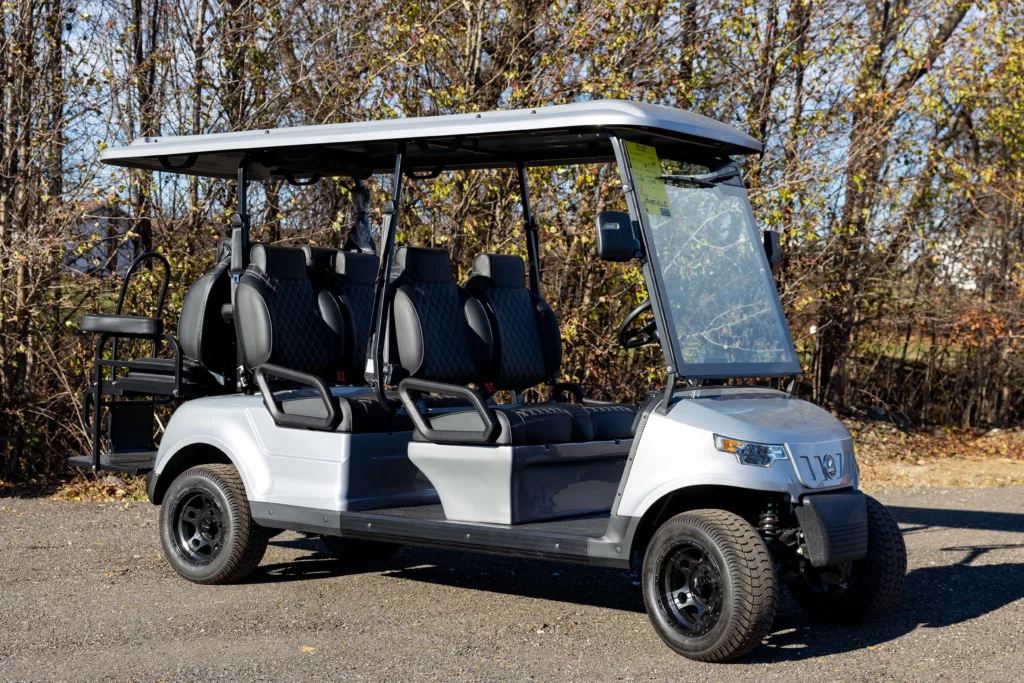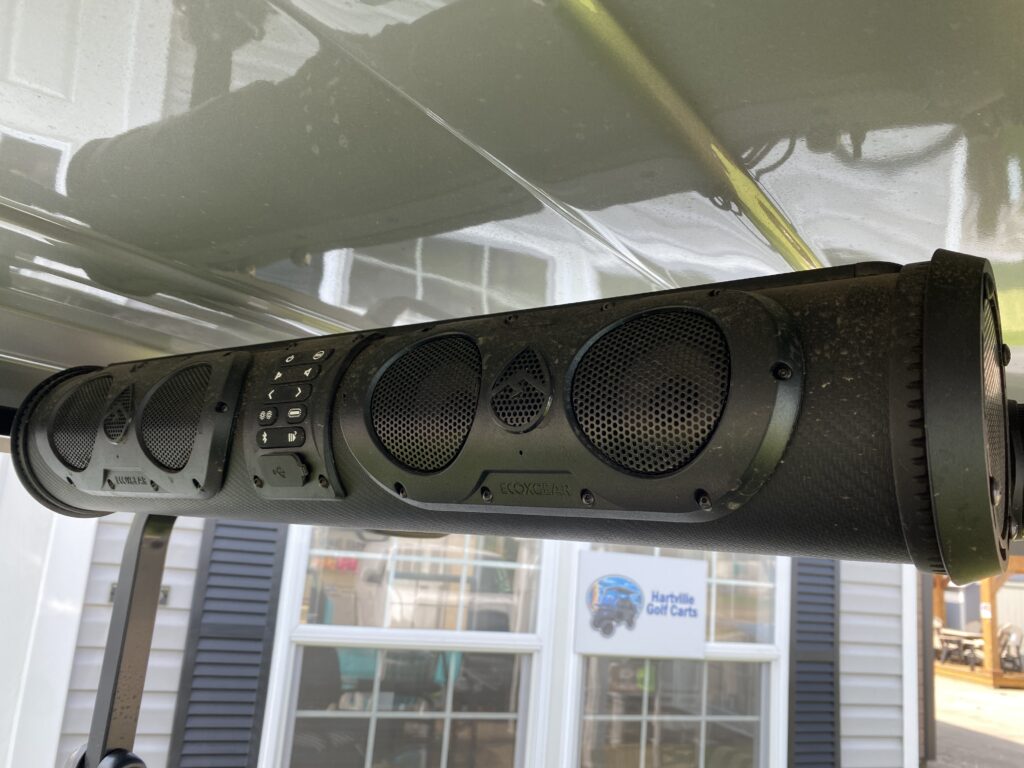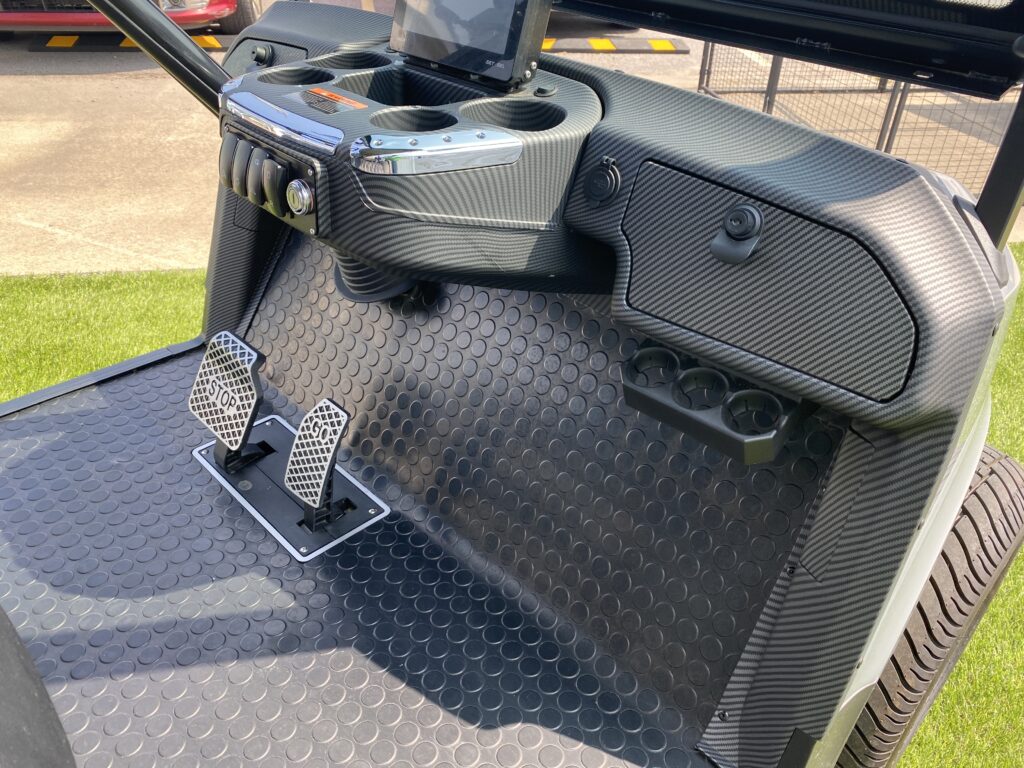 Convenience No Matter Where You're Seated
Epic E60 L Specifications
Durable Front and Rear Bumpers
horns, digital gauges, basket and more.
Epic E60 L Golf Carts Are On The Way
Secure Your Epic E60 L Golf Cart
The Epic e60L Golf Cart is the epitome of luxury and performance on the greens. Designed to deliver effortless and exceptional performance, this golf cart boasts a sleek design, and advanced technology. Equipped with a powerful lithium-ion battery and automatic parking brake, this golf cart delivers an uninterrupted ride with maximum safety. Whether you are looking to take a relaxing ride or zoom past your competitors, the Epic e60L Golf Cart has got you covered. With a quiet, yet powerful motor, a stylish dashboard, and comfortable seats, the e60L promises to change your golfing experience forever. You can easily customize your cart with options and accessories to further enhance your experience. Overall, the Epic e60L golf cart is perfect for golf enthusiasts seeking optimum performance and comfort while on the green.
Interested In Our Selection?