Are you shopping for a new electric golf cart? With so many models and options out there, it can be difficult to know which one is right for you. Whether your goal is to cruise around the neighborhood or hit the green on the go, we've got you covered! Our comprehensive reviews will help you find an electric golf car that suits all of your needs, fits within your budget, and offers great performance. Discover new features, styles and amenities designed with convenience in mind- it's time to join the electric revolution today! Lets go over some electric golf cart reviews.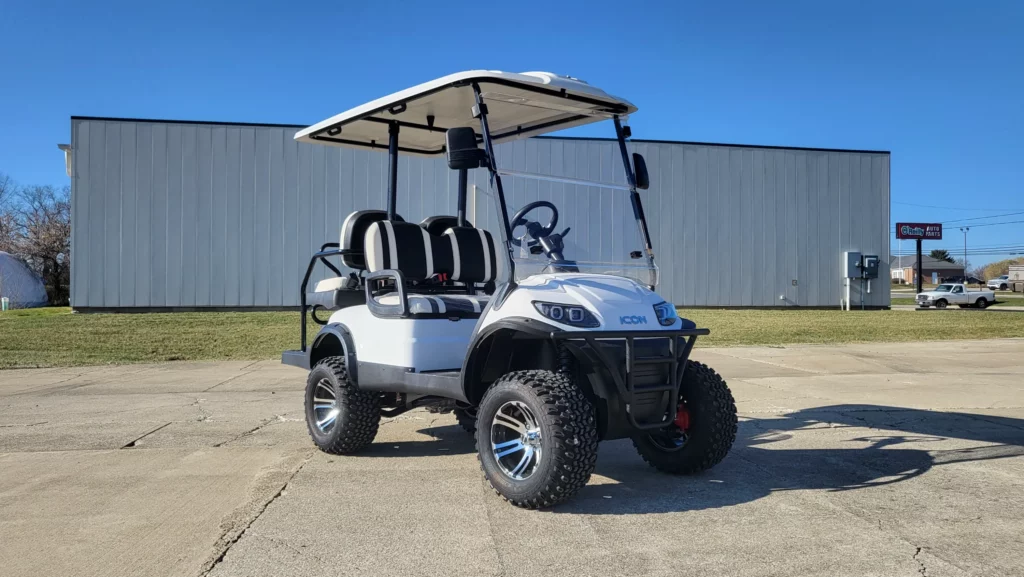 Overview of electric golf carts and their features
Electric golf carts have revolutionized the way we approach a leisure activity that has been enjoyed for centuries. Thanks to their eco-friendly design and quiet ride, they're an increasingly popular choice for golfing enthusiasts. But what exactly sets these little vehicles apart from traditional gas-powered models? Electric carts boast features like low maintenance, energy efficiency, and their ability to operate smoothly and quietly, making for a more comfortable experience on the green. With a range of options available on the market, customers can choose from a variety of unique features and designs to suit their individual needs. Overall, electric golf carts offer a convenient and smart alternative to traditional models without sacrificing performance.
Comparison between different brands of electric golf carts
When it comes to electric golf carts, there are plenty of brands to choose from. Each brand has its own unique qualities that set it apart from the competition. For example, Club Car is known for its durability and reliability, making it a popular choice for golf courses and resorts. On the other hand, EZGO offers a wide range of customization options, allowing golfers to truly make their cart their own. And then there's Yamaha, which is praised for its sleek design and smooth ride. With so many options available, it's easy to find an electric golf cart that caters to your specific needs and preferences. Whether you're looking for something sporty or practical, there's a brand out there that has what you're looking for.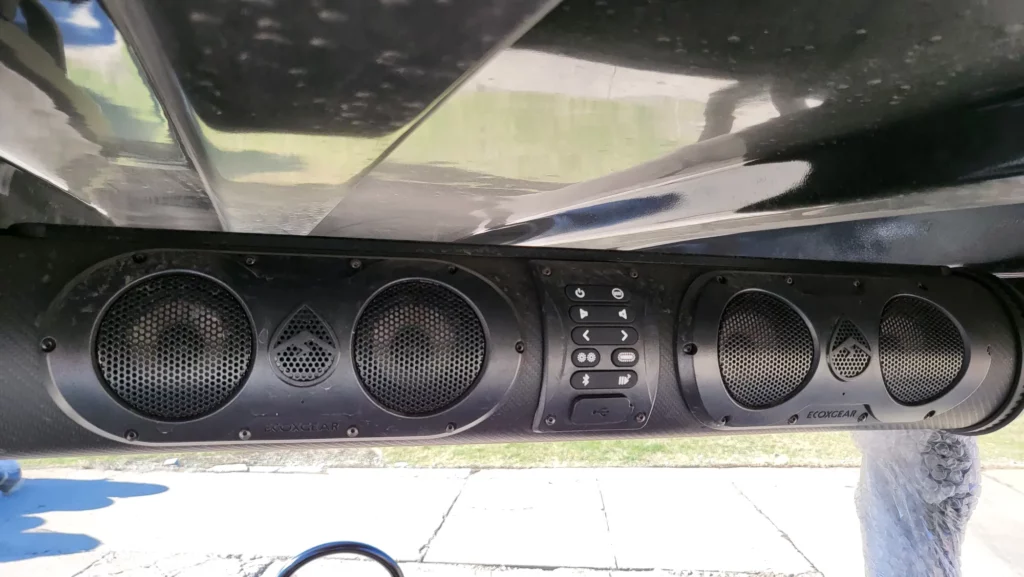 Pros and cons for each type of electric golf cart
Electric golf carts have become increasingly popular within the golfing community and beyond. While there are several different types to choose from, each with their own unique characteristics, there are both pros and cons to consider for each. For example, traditional electric golf carts are reliable and easy to operate, making them a great choice for beginners or those who prefer a simpler ride. However, some users may find them lacking in terms of speed and maneuverability. On the other hand, luxury models offer advanced features such as touchscreen displays and custom upholstery, but they come with a steep price tag. Ultimately, it's important to weigh these factors carefully when selecting the electric golf cart that best suits your needs and preferences.
Tips for purchasing the right electric golf cart for your needs
Golf is a sport that requires skill, patience, and the right equipment. For avid golfers, investing in an electric golf cart can be a game changer. With so many options on the market, it's important to do your research and choose the one that best fits your needs. Think about factors such as battery life, speed, and overall durability. Consider the size and weight of the cart, particularly if you'll be transporting it frequently. Look for added features like storage compartments or a built-in GPS. By taking the time to choose the right electric golf cart, you'll be able to enjoy the golf course with ease and convenience, making the game even more enjoyable.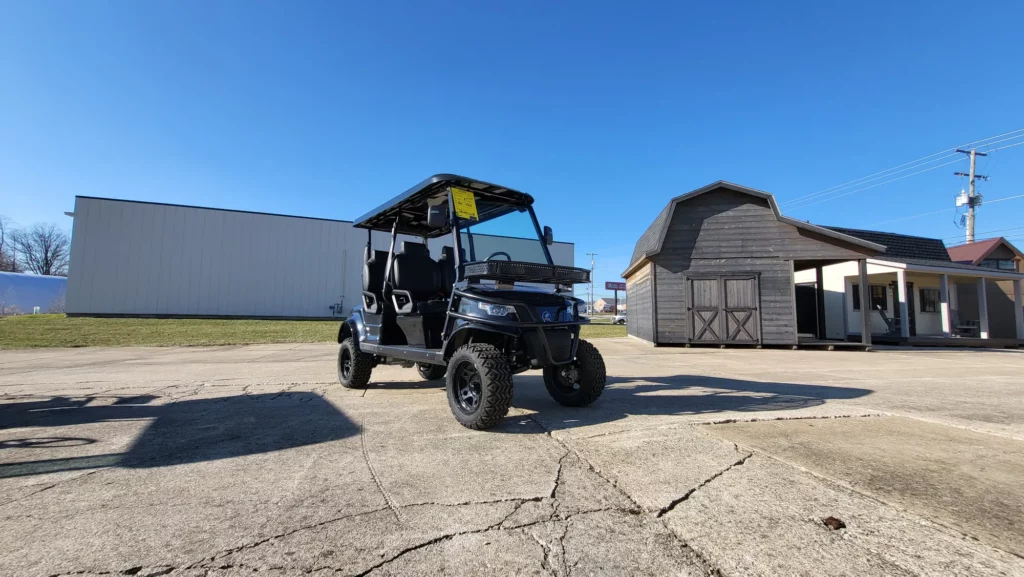 Testimonials from experienced users on their experiences with electric golf carts
Electric golf carts have taken the golfing world by storm, providing an efficient and eco-friendly alternative to traditional gas-powered carts. But how do experienced users feel about the switch? According to their testimonials, electric golf carts have exceeded their expectations. They rave about their smooth and quiet ride, impressive range, and easy to navigate controls. Many owners also report significant savings in gas and maintenance costs. With their sleek design and advanced technology, it's no wonder electric golf carts are becoming the preferred choice for golf enthusiasts everywhere.
Advice from experts on what to look for when choosing an electric golf cart
Finding the perfect electric golf cart can be a daunting task, especially with so many options available. That's why getting advice from experts is crucial to ensure you make an informed decision. When choosing an electric golf cart, consider factors such as battery life, speed, and overall build quality. You want a reliable, sturdy vehicle that can handle the terrain and provide a comfortable ride. Additionally, pay attention to the warranty and customer service offered by the manufacturer. It's important to have peace of mind knowing you can turn to the company for support if any issues arise. By keeping these factors in mind and listening to the advice of experts, you can find the best electric golf cart for your needs and enjoy cruising around the course with ease.
Concluding
Electric golf carts provide a number of benefits that make them the right choice for many users. With so many different types available, it's important to do your research when choosing the right electric golf cart for your needs. Consider a variety of factors, including how much power you need, how far you plan to travel and what features will best meet your needs. Consider what other users have said about their experiences and listen to the advice from experts on what to look for when making this purchase decision. Doing so will help ensure that you make an informed decision and end up with an electric golf cart that meets your expectations. Whether you're looking for style, reliability, or convenience, there is an electric golf cart out there for everyone. Take the time to explore all of the options available and discover the perfect fit for you.