Are you looking to buy yourself a golf cart and have questions about the paperwork involved? Understanding what documentation and legal requirements are associated with purchasing a golf cart can be confusing, especially since many of us are not alive during when this motorized vehicle was first created. Today, we'll cover everything you need to know about golf carts titles so that your purchase will remain worry-free and within the confines of the law.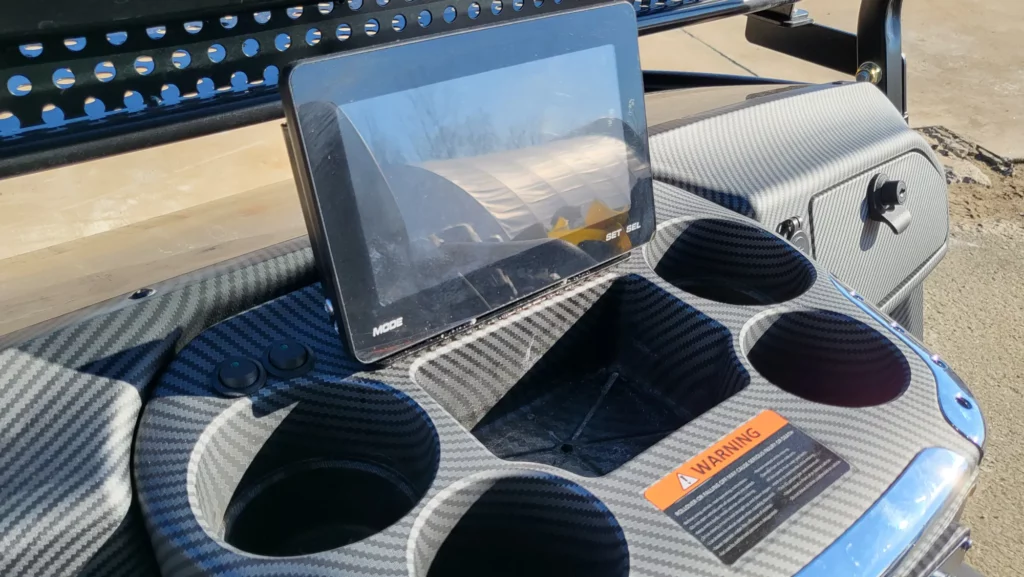 Understanding the Basics of Golf Carts and Titles
Golf carts have become incredibly popular in recent years, and it's easy to see why. Not only are they great for getting from point A to point B quickly, but they can make traveling around a golf course much easier too. But many people don't know about titles when it comes to golf carts. Titles provide an official record of ownership of a golf cart. Generally, when you purchase a cart, the seller will sign over their title so that you can get one in your name.
This is important for insurance and other purposes, as many states require you to have a title for a golf cart that is driven on public roads or pathways. Titles also might offer additional information such as details about whether or not the cart has been involved in any collisions or accidents. Understanding more about titles when it comes to golf carts could save you headaches down the line if you plan on purchasing one soon!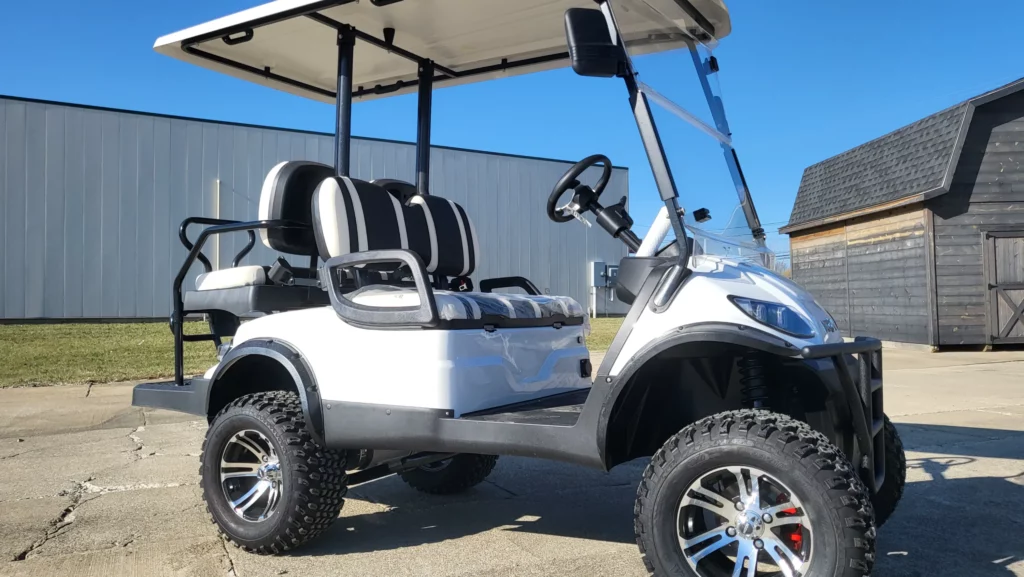 Why Do Golf Carts Need a Title
Golf carts are a great way to save energy and get around on a golf course quickly and easily. But did you know that golf carts require a title just like any other motor vehicle? In many states, this means registering the cart with the DMV and paying fees, taxes, or additional paperwork — all so you can hit the links! Title regulations are in place to protect both parties involved in any transaction while also keeping state records accurate. Included in the title documentation is usually important information such as make, model, year of manufacture, engine size, and serial number.
All these details help identify the specific golf cart for its buyer. So if you want to purchase a golf cart or already own one, make sure it has a legitimate title attached – otherwise legal difficulties could arise down the road.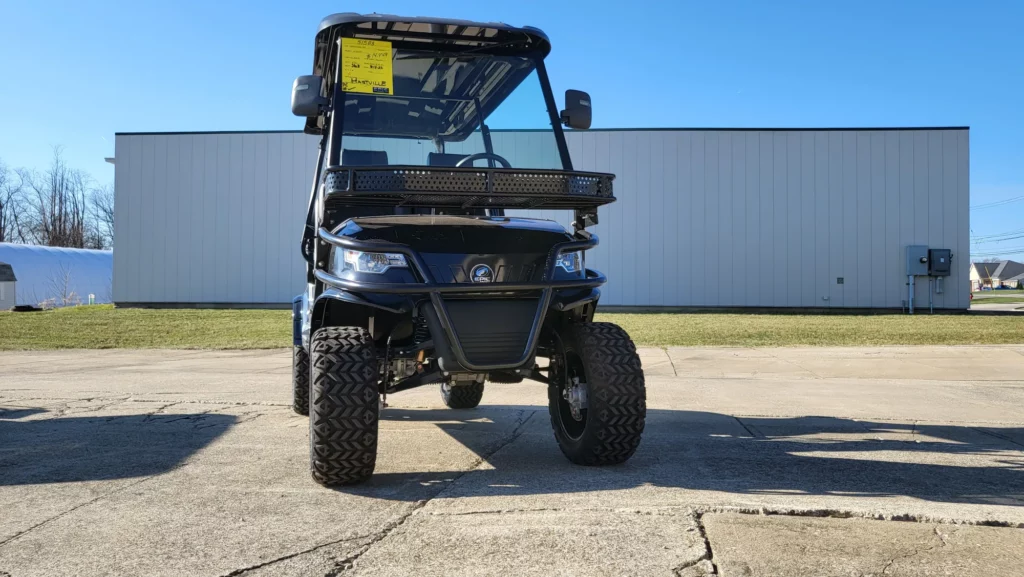 How to Obtain a Title for Your Golf Cart
Obtaining a title for your golf cart may sound intimidating, but it is surprisingly easy. First, ensure you are compliant with local laws and regulations regarding titling, registration and operating your cart on public roads. Then, contact your Motor Vehicle Services (MVS) or the Office of Vehicle Services in your state to get the application forms.
The forms will help provide established identification for the specific vehicle before you apply for the title. After that, supply documentations such as proof to purchase or ownership, bill of sale and/or registration documents. This can be easily obtained from your MVS office if you don't already have them. Once all documents are carefully reviewed by a motor vehicle official and approved, you'll receive a title in the mail within 7 to 10 business days!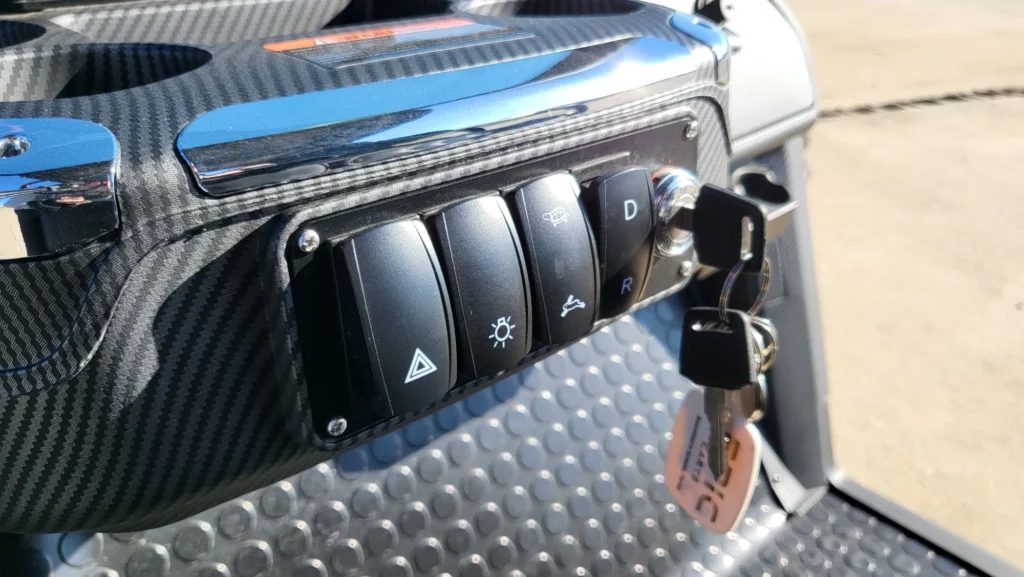 What Documents are Required for Title Transfer
When transferring a title from one owner to another, there are numerous documents that must be provided. Most states require an official title transfer form, bill of sale, and odometer disclosure statement. Additionally, some states may require additional forms such as a Notarized Affidavit of Gift or Power of Attorney if the vehicle is a gift or if someone other than the seller is completing the transfer. The seller must also provide proof of insurance, current registration, valid photo ID and any lien releases associated with the vehicle in order for the title transfer to go through.
Finally, all relevant parties should supply evidence that sales tax has been paid on the vehicle either at purchase or during titling, such as an original receipt of the purchase. Taking care of these documents can help make sure that title transfers will occur smoothly and without any hiccups along the way.
Important Considerations When Purchasing Pre-Owned Golf Carts
When looking for a pre-owned golf cart, there are some important factors to consider. Firstly, research the condition of the cart and any previous owners. Ask questions about the technical specs and age of the vehicle, have an inspection performed by a maintenance professional if possible, and check for rusting or fading on the frame and paint. Additionally, it's vital to research safety features from the original manufacturer including brakes, seatbelts, suspension components, tire tread depth and ensure that these features meet current standards.
Lastly, it's imperative to know what you need in a golf cart so you can purchase one that fits your lifestyle and needs – do you want one with affordability in mind or is speed key? Focus on your own desired experience when making your buying decision. Knowing these points will help you find the perfect pre-owned golf cart for your needs.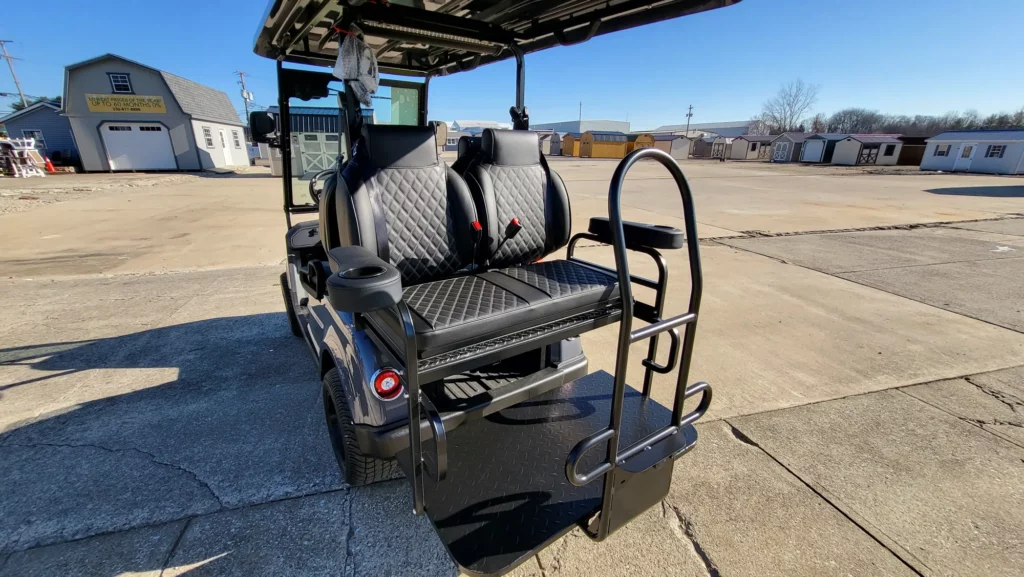 An Overview of State Laws Regarding Golf Cart Titles and Registration
As golf carts become more and more common on suburban and rural roads, understanding the laws for titling and registering them is key to staying safe and avoiding any legal trouble. State laws vary in terms of eligibility for titles, registration requirements, and age restrictions, from state to state. For instance, some states may require owners to register their golf cart with the local DMV office, while others may not.
Each state also offers different incentives or regulations around insurance coverage for registered drivers. Ultimately, it is important to know the specific applicable state law before driving a golf cart out on public roads. Before hitting the links and taking your golf cart on the road – be sure to familiarize yourself with local and state regulations regarding title work and registration so you can stay safe all throughout your course!
Concluding
In conclusion, obtaining and understanding a golf cart title can be a tricky process. With all of the different states that have varying laws and requirements, it is important to pay close attention to the steps outlined here. From registering the golf cart and obtaining the necessary paperwork to verifying what documents are needed with your state's DMV, being properly informed is key to having a smooth ownership experience.
Doing research and taking note of key details when purchasing pre-owned golf carts can spare you time, money and stress in the future. Understanding the basics of golf carts and titles will serve as an invaluable asset to any current or prospective owner, so make sure you're in the know before hitting the greens!