Are you looking for a golf cart that stands out? Customizing your ride can be an exciting and fulfilling experience. From custom paint to luxury interior features, you want it all when you create the perfect golf cart of your own design. Custom golf carts are a complicated kind of golf cart and you need to know a thing or two about golf carts before buying. The heft of house-made customization gives yourself an unparalleled feeling on the golf course and within the community. If you are considering designing your own custom golf cart, this blog post will provide helpful tips and tricks to make sure you get everything just right!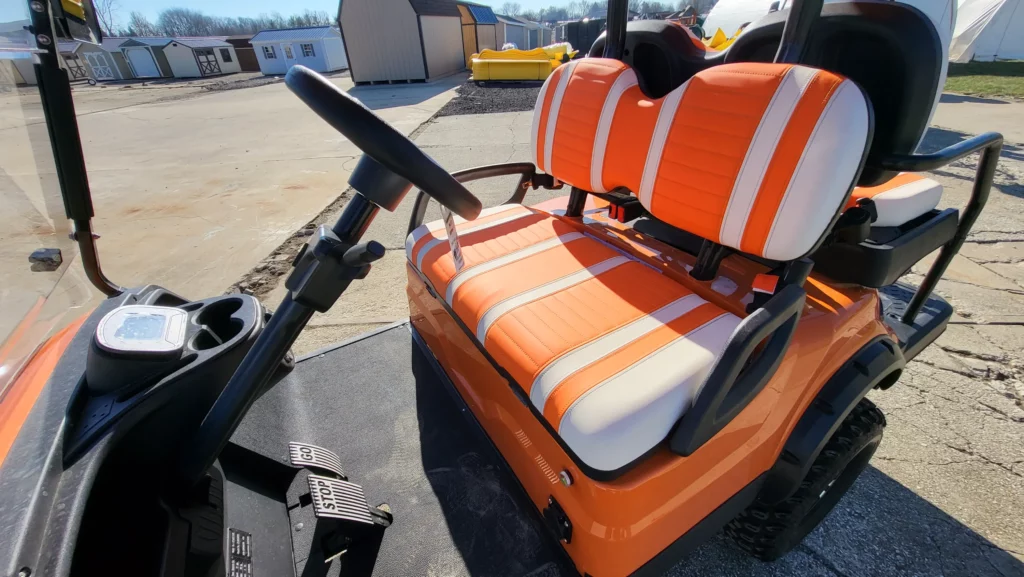 Explore the Various Types of Custom Golf Carts Available
Golf carts have come a long way from their humble beginnings as simple, utilitarian vehicles used for transporting players and equipment around the course. Nowadays, custom golf carts have become an expression of individual style and personality on the greens. From retro-inspired designs to sleek, modern machines, there are plenty of options available for those looking to add some personal flair to their golf game. Some of the most popular custom golf carts include lifted carts, low profile carts, and street legal carts, each offering unique features and benefits to enhance your golfing experience. Whether you're a professional golfer or just starting out, there's a custom golf cart out there to suit your needs and showcase your unique sense of style.
Add Comfort to Your Cart with Upholstery Design Options
Have you ever considered how much upholstery design can impact the overall comfort and aesthetic of your home? From plush sofas to cozy armchairs, choosing the right fabric and style can make all the difference in creating a warm and inviting atmosphere. With endless options for patterns, textures, and colors, you have the opportunity to customize your furniture to your unique taste. Whether you prefer a sleek modern look or a vintage vibe, there is an upholstery design option out there that will let you add your own personal touch to your space. So why settle for a cookie-cutter couch or bland chairs when you can transform your living room into a cozy oasis that showcases your style? Upgrade your home décor today by adding some comfort to your cart with upholstery design options.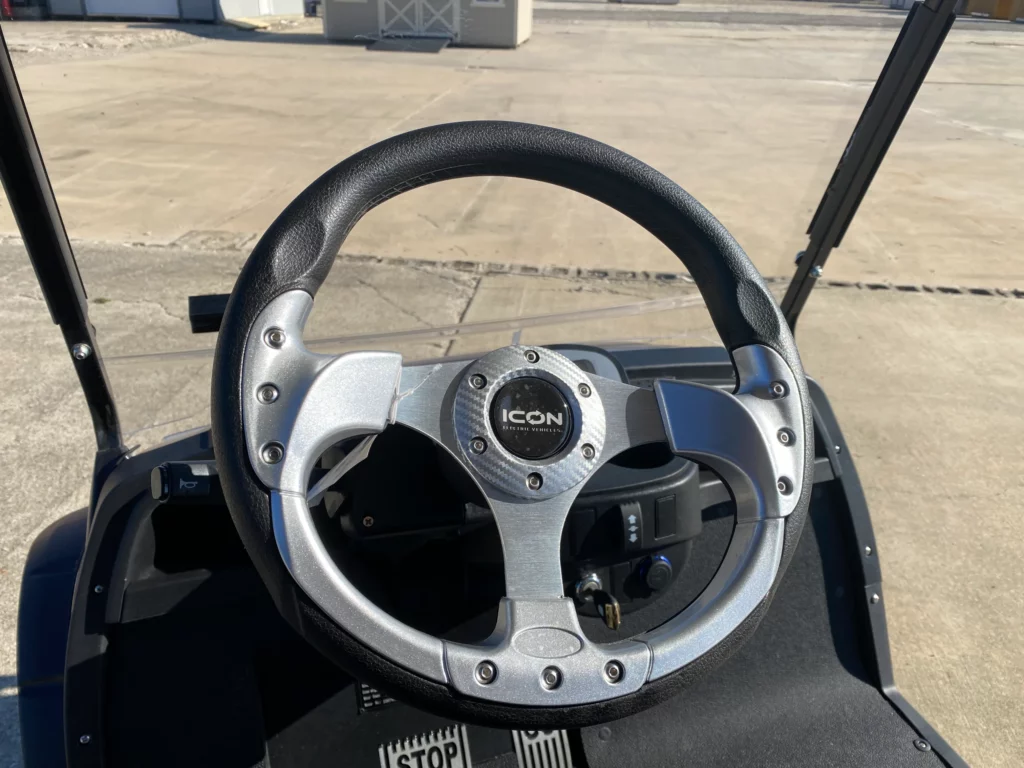 Create a Unique Look with Paint and Graphics
Looking to give your home or business a fresh new feel? One way to create a unique look is with the combination of paint and graphics. Adding a splash of color and incorporating graphics can transform any space into a personalized showpiece. Whether your style is bold and vibrant or muted and subtle, using paint and graphics will allow you to create a space that is entirely your own. By working with a skilled artist, you can bring your vision to life and add a touch of personality to any room or building. Don't settle for a boring, cookie-cutter space – embrace your creativity and let the paint and graphics do the talking!
Make Your Cart Safer with Added Safety Measures
When it comes to shopping, safety should always be a top priority. With many retailers implementing new health and safety guidelines, it's important to take precautions when using a shopping cart. Thankfully, there are several easy and affordable ways to make your cart safer. Adding a protective cover or barrier can help reduce your contact with potentially contaminated surfaces. Installing a hand sanitizer dispenser or carrying your own can keep your hands clean and germ-free. You can also opt for using disinfectant wipes to clean the cart handles and surfaces before using it. Taking these added safety measures not only protects you but also show consideration towards other shoppers. So next time you're headed to the store, remember to make your cart safer for yourself and those around you.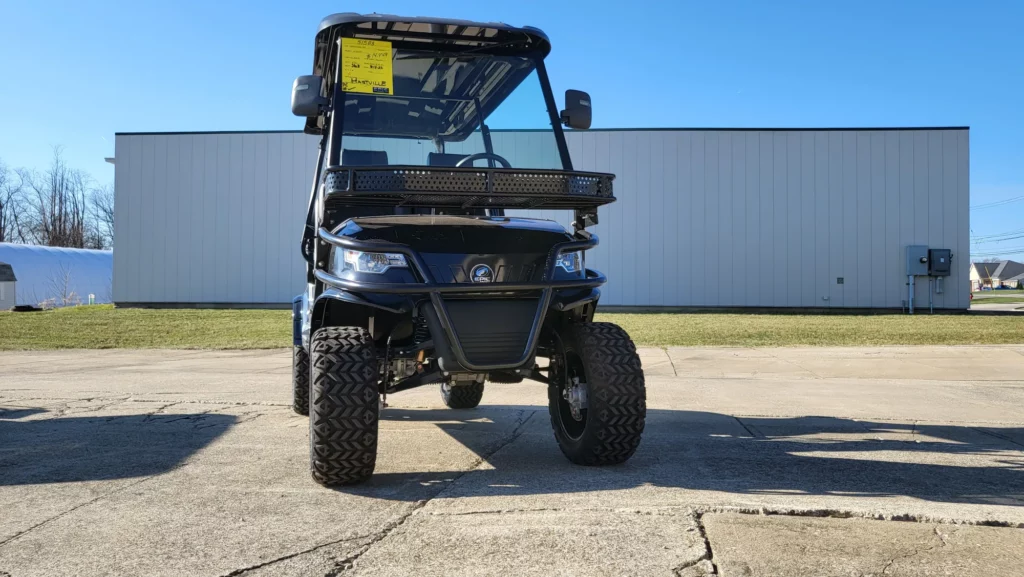 Upgrade Performance With Accessories & Upgrades
Whether you're looking to enhance your gaming experience or boost productivity, upgrading your computer's performance is a smart move. One of the easiest ways to achieve this is by investing in quality accessories and upgrades. From external hard drives and graphics cards to additional RAM and improved cooling systems, there are numerous options available to suit any budget and need. Not only do they help your computer run smoother and faster, but they also provide a level of customization that can truly make your setup unique. So why settle for average performance when you can take your computer to the next level with accessories and upgrades?
Show Off Your Style With Specialty Wheels & Tires
Your vehicle is an extension of your personal style, and specialty wheels and tires are the perfect way to show it off! Whether you're cruising down the street or hitting the open road, the right wheels and tires can give your ride the edge it needs to turn heads and make a statement. Upgrade your wheels to sleek, alloy rims to give your vehicle a sophisticated look, or add some attitude with bold, black rims. And don't forget about your tires – opt for high-performance treads that can handle any terrain, from off-roading adventures to city slicking. With specialty wheels and tires, you can customize your vehicle to fit your unique style and stand out from the crowd. So why settle for ordinary when you can show off your style with a set of wheels and tires that are anything but?
Concluding
To sum it up, customizing a golf cart can take your experience to the next level. From choosing the perfect upholstery for comfort, safety measures for overall protection, and performance & styling upgrades to really make your cart stand out – there are a variety of options that can be tailored to fit your lifestyle.
Whether you're playing a friendly game with friends, or speeding around on the course, upgrading your cart with custom designs will ensure you domination over other players. As you explore the various customizations available for golf carts, think about showcasing your personal style while also enjoying the convenience and comfort they bring. So if you're looking for something unique and personalized in terms of design – go forth and customize!
Hartville Golf Carts is the perfect choice for anyone looking to purchase or rent a golf cart. With our wide selection of models ranging from two-seaters to four-seaters, we have something for every budget and lifestyle. We also offer customized options, so you can be sure that the golf cart you choose will fit your exact needs. We hope this helps you know a little more about custom golf carts.