Are you looking for the perfect golf cart to add a touch of class and convenience to your game? Look no further than Icon Golf Carts. From their ample features, sleek design, and excellent customer service, Icon ensures that every cart is tailored to meet your individual needs. Whether you're searching for an efficient way to get around the course or are simply looking for something special on which to spend your next leisurely afternoon, Icon's wide selection of carts has got you covered. Read on to hear more about why these amazing vehicles are quickly becoming a favorite among golfers all over the world!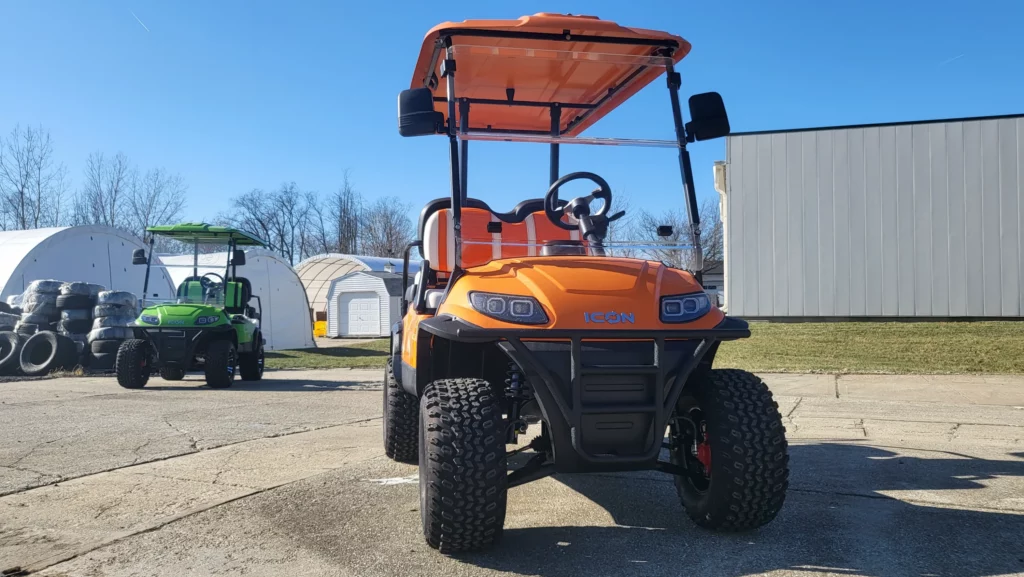 Introducing Icon Golf Carts – What Makes Them Different From Other Brands
Icon Golf Carts offer a unique style and performance unlike any other brand. Unlike the standard, boxy design you see in carts from most other brands, Icon golf cart bodies feature a sleek, stylish aesthetic that turns heads on the course and stands out from the competition. Each cart is equipped with top-of-the-line electronics and drive systems, so they're able to bring power and maneuverability together in ways that other brands simply can't match. Additionally, each of their models features a lightweight aluminum frame with special features like adjustable seating options and cup holders incorporated into the design. Enjoy your ride even more with an Icon Golf Cart—they deliver the style and performance you need for an easy round of golf.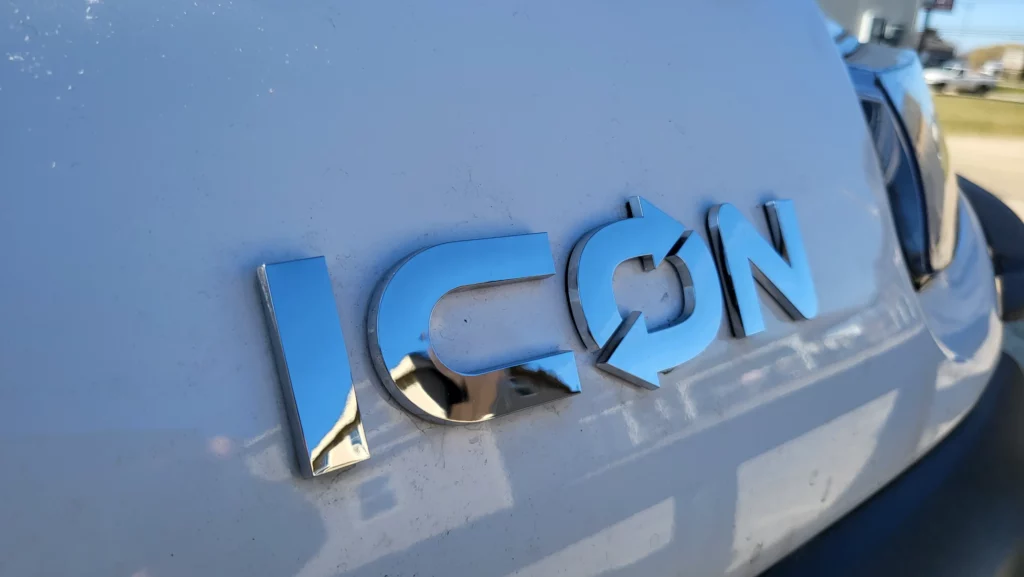 Benefits of Owning an Icon Golf Cart
Golf carts are an efficient and stylish way to hit the links. Owning your own golf cart has numerous advantages, ranging from convenience to cost savings. By owning your own golf cart, you can customize it however you like and truly make it your own. Icon golf carts boast longer-lasting batteries, improved power performance, a sleek modern design and plenty of customization options. On top of that, usage fees often accompanying rentals of public golf carts become a non-issue when you own your own model. An iconic golf cart is an ideal solution for golfers frequently hitting the green; enjoy a personalized ride and save money in the process with this reliable vehicle choice!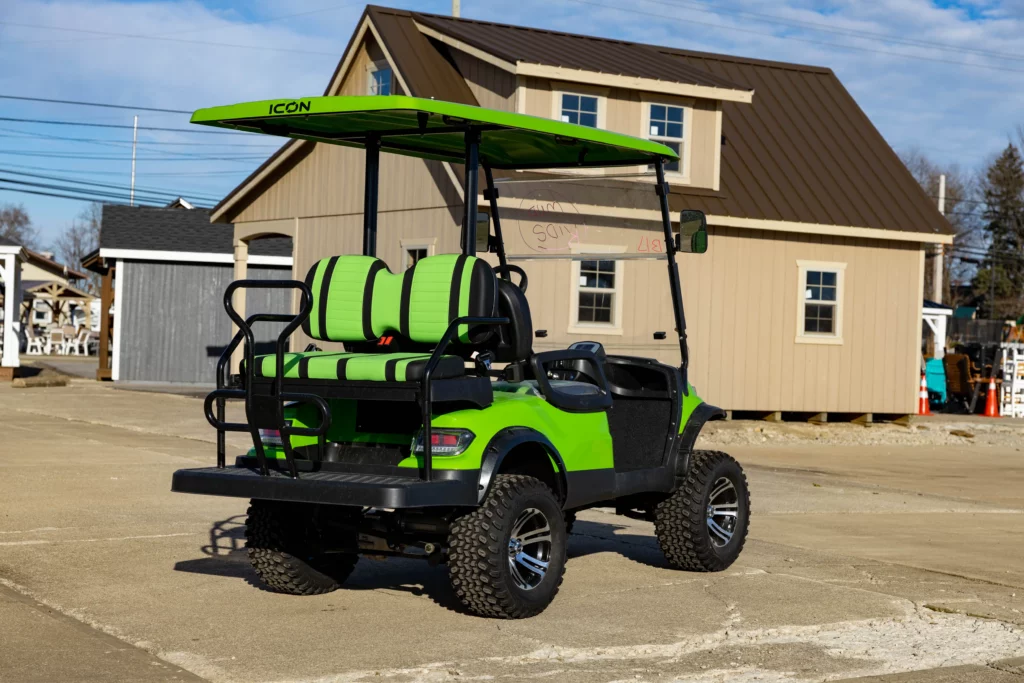 Features to Look for When Purchasing an Icon Golf Cart
When shopping for an Icon Golf Cart, there are several features that should be considered in order to make the best purchase. Quality of the frame is important because it ensures the cart will be durable and last for a long time. It is also wise to consider what type of terrain capacity the cart has; rocky roads or hills may require more power than a flat golf course. Additionally, keep in mind how safe the cart is; look for brakes, horn systems, reflectors and operating lights to ensure that you are protected while driving on the course. Finally, pay attention to additional amenities such as beverage holders, umbrella holders and seat cushions that can make your ride more enjoyable. With all of these features taken into account, you can choose an Icon Golf Cart with the capabilities to take you through your round of golf!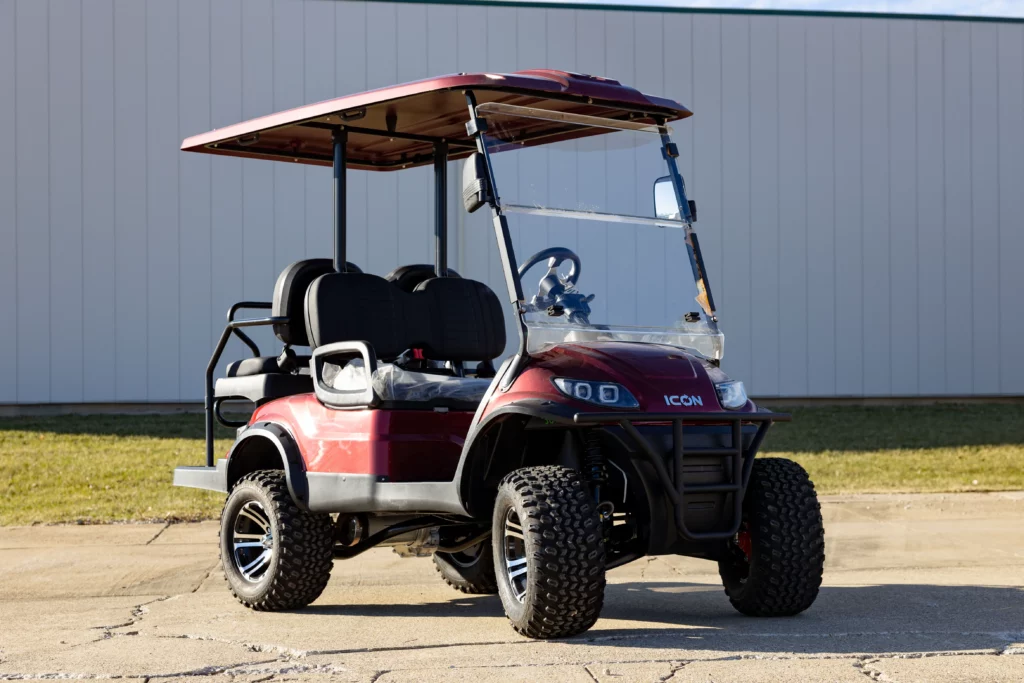 Cost Comparison Between Icon Golf Carts and Other Brands
When shopping for a golf cart, it can be difficult to decide which brand is the best fit for your budget, especially when considering all of the features each brand offers. A great way to make this decision easier is to compare the cost of Icon Golf Carts with other popular brands. Icon offers some of the most competitive prices, ranging from models that are a great value for the money and offer good quality, to those that provide special features such as longer range and extra speed capabilities. While each product has differences in costs and features, by comparing cost between different brands it's possible to find exactly what you need without sacrificing quality or basic functionality. This is why many golf enthusiasts opt for an Icon golf cart, because you can get a great cart at the price that fits your budget.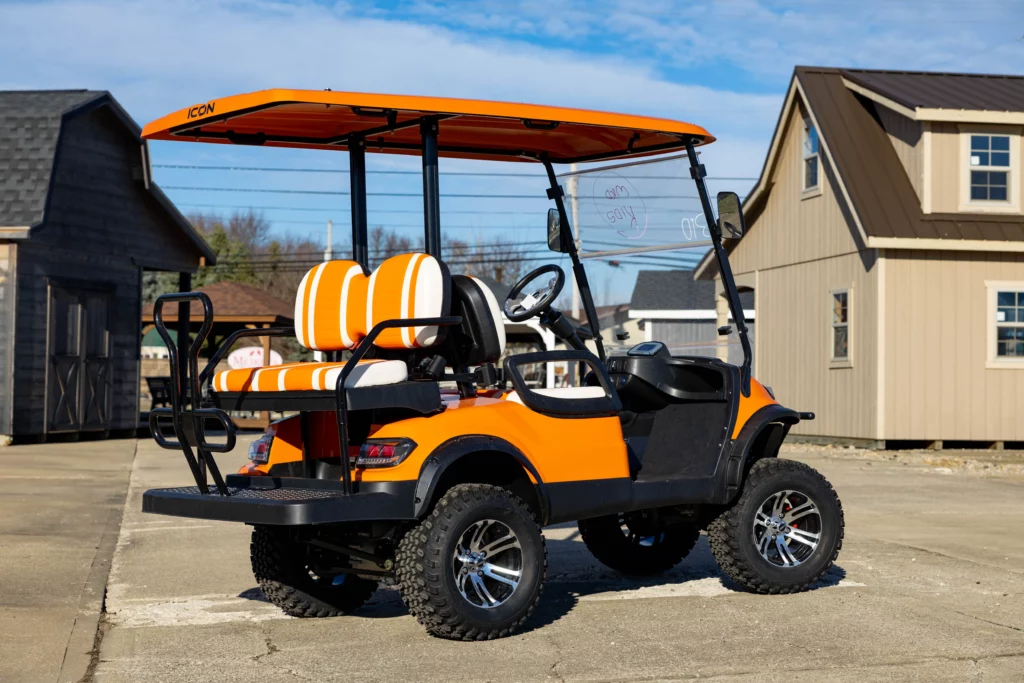 Maintenance Tips for Long-Lasting Performance of Icon Golf Carts
Maintaining Icon Golf Carts is essential to ensuring top-notch performance and long-lasting use. Taking proper care of the cart can prevent heavy repair costs and provide riders with an optimal experience. Regularly checking the brakes, tightening the bolts, and cleaning the body of dust should be scheduled seasonally. Additionally, Checking the wheels for flat tires, refilling fluids like brake fluid, oil, and coolant are critical components to prevent damage to the golf cart. Quality maintenance can ensure owners of Icon Golf Carts enjoy smooth rides with powerful motors for years to come.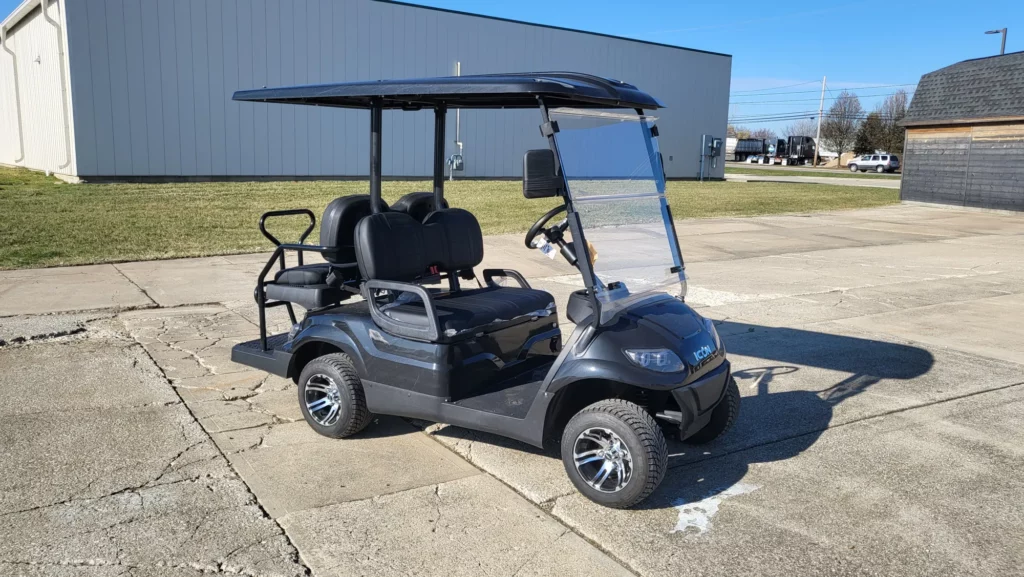 Pros and Cons of Owning an Icon Golf Cart
Owning an Icon Golf Cart can be a great way to get around while on the golf course. It's a convenient form of transport that allows you to get from hole to hole quickly and easily, saving time and energy. This type of cart is also great for carrying your clubs and equipment without having to worry about the weight or bulkiness. On the downside, owning an Icon Golf Cart comes with some drawbacks as well. Unlike regular vehicles, its speed is limited, so it may not be suitable for longer distances. Also, if you're travelling on inclines or over rough terrain, you'll need extra power to go over bumps and steep slopes. Lastly, since these carts rely heavily on batteries for power, they require regular maintenance in order to keep them running properly and efficiently.
Concluding
When it comes to golf carts, it's important to choose a reliable brand that will give you the results you're looking for. Icon Golf Carts has many advantages – overall affordability, sufficient performance, dependable parts and components, and various customizable features. Their carts are made with the utmost craftsmanship, allowing for ultimate reliability and extended life expectancy of your vehicle. Whether you're an experienced golfer or a beginner just starting out, Icon Golf Carts can offer the perfect solution for anyone seeking a quality golf cart experience.
With all of these benefits in mind, it's easy to see why Icon Golf Carts are becoming more popular among discerning customers who want the best of both worlds – performance and cost efficiency.