Expand The Icon i60 With The Icon i60F
The Icon i80 8 seater golf cart is a game-changer for those looking for a stylish and practical way to get around the golf course. With seating for up to eight passengers, this spacious golf cart is perfect for group outings with friends or family. Its sleek design and premium features make it stand out from the crowd, including a powerful electric motor, an onboard charger for easy charging, and a state-of-the-art audio system. The i80 also comes with a host of safety features, including LED headlights and taillights, a rearview camera, and three-point seat belts for all passengers. Whether you're an avid golfer or simply looking for a fun and functional way to get around, the Icon i80 8 seater golf cart is a must-see.
Powerful and Electric Motor
The Icon 5KW 3 Phase High Torque Motor is a powerful piece of engineering, designed specifically for the Icon i80 electric motorcycle. With a voltage of 48V, this motor packs a punch, providing ample torque for quick acceleration and impressive top speeds. The 3 phase design ensures smooth and consistent power delivery, while the high torque output maximizes the bike's performance capabilities. This motor is a perfect fit for the Icon i80, which is designed with speed and agility in mind. With this motor, riders can expect unparalleled performance and acceleration, making it a top choice for adrenaline junkies and speed enthusiasts. The durability and reliability of the Icon 5KW 3 Phase High Torque Motor make it a solid investment for anyone looking to experience the thrill of electric motorcycles.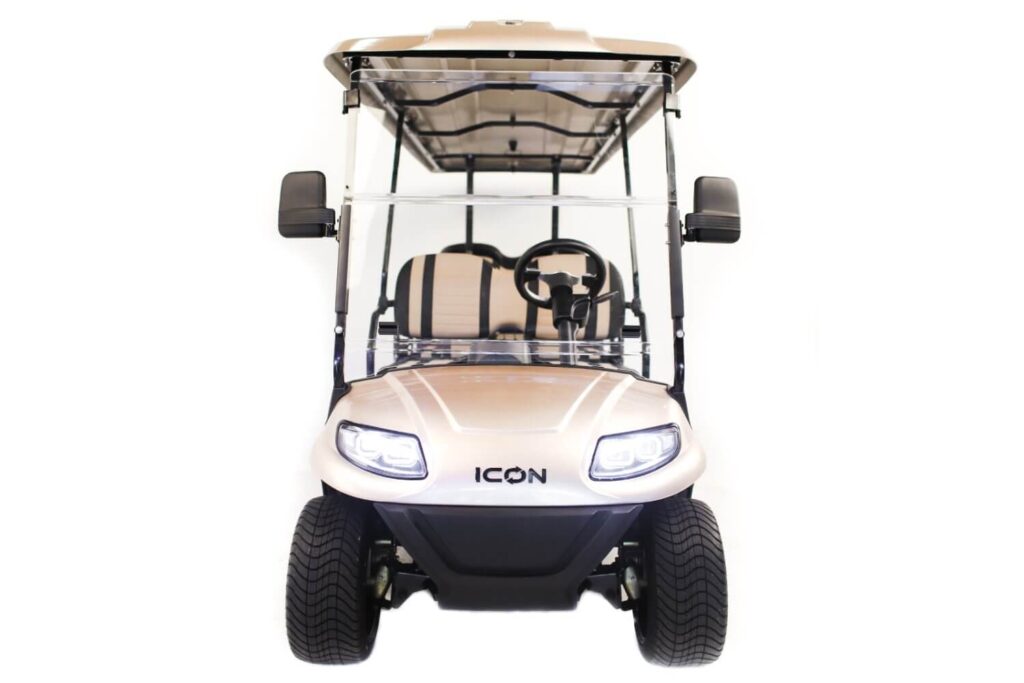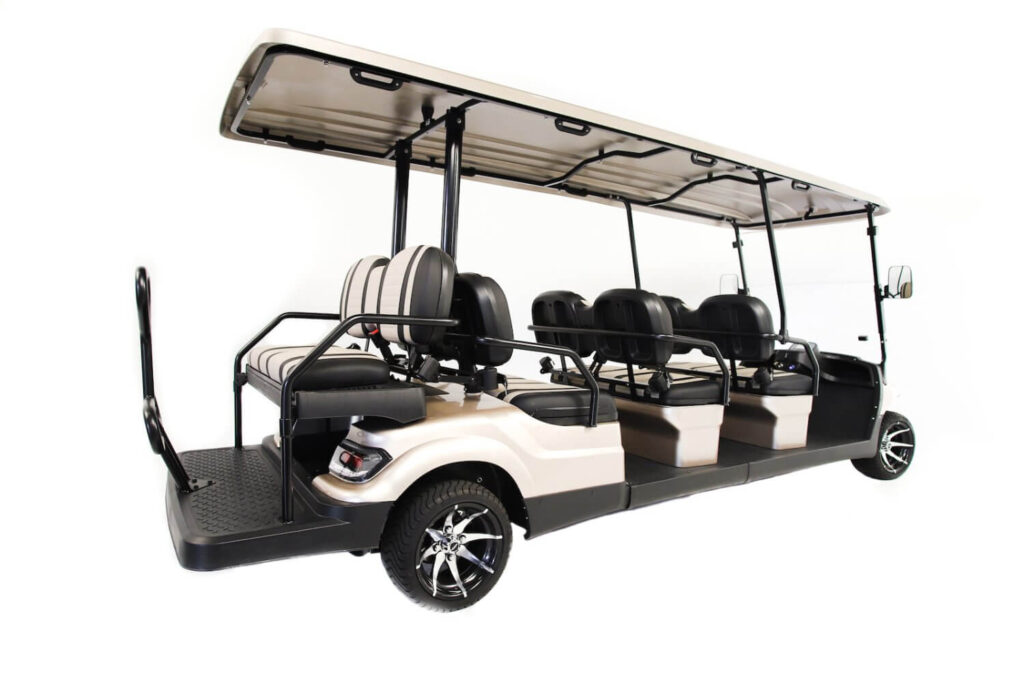 Fast Charge, Longer Time For Use
The Icon i80 golf cart boasts a powerful and long-lasting battery that is designed to keep you on the fairway for extended periods with ease. Rated at 6.1kWh, the battery provides enough juice to cover up to 60 miles on a single charge. What's more, the battery charges quickly, taking just 3.5 hours to charge fully; allowing you to get back on the course as soon as possible.

The battery is also designed to last long with minimal maintenance, with a life expectancy of up to 8 years. The Icon i80's battery is reliable and dependable, built to provide countless rounds of golf without hassle.

Overall, the Icon i80's powerful, long-lasting, and quick-charging battery is a testament to its innovative engineering and thoughtful design intended to improve the user experience. You can now enjoy long hours of golfing without worrying about running out of power or having to wait too long for charging.
The Icon i80 8 seater golf cart offers numerous benefits including enhanced convenience and comfort for transporting a larger group of people. With enough space for eight people, this golf cart is perfect for families, tour groups, and event planners. It has a powerful electric motor that offers smooth acceleration and swift movement on the course. Additionally, its large seating capacity means that you can save time and money by transporting more people in a single trip. The i80 golf cart also features a spacious storage area, making it perfect for carrying bags and other equipment. It has a modern design with a sleek and elegant look, meaning it's suitable for use on any golf course or large property. Its durability and low maintenance costs make it an ideal choice for both personal and commercial use. Overall, the Icon i80 8 seater golf cart is an excellent investment that provides value for money.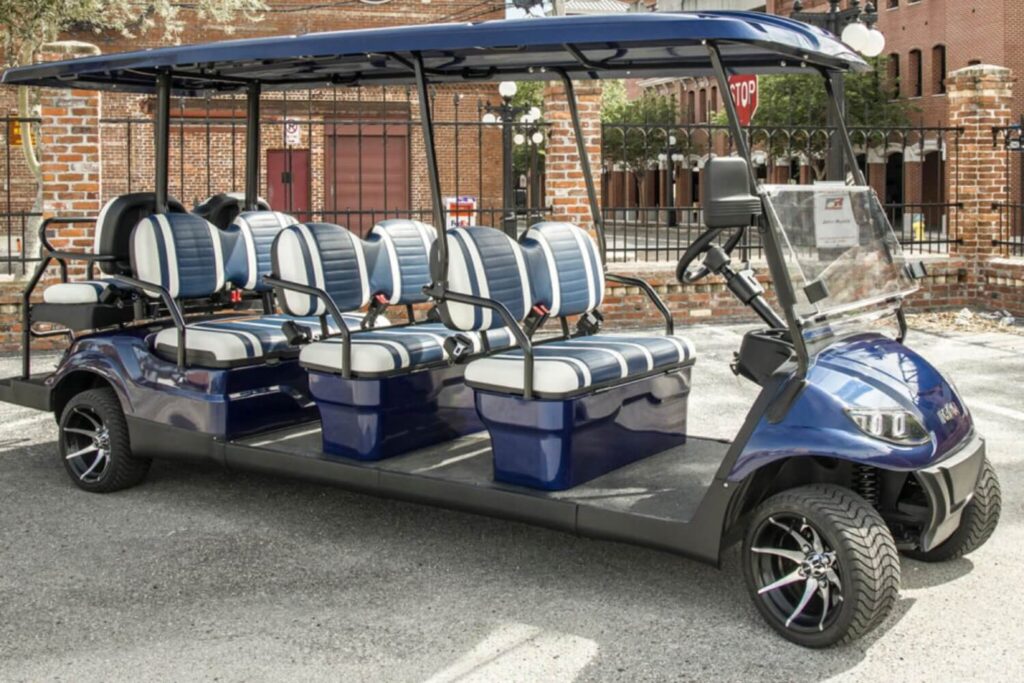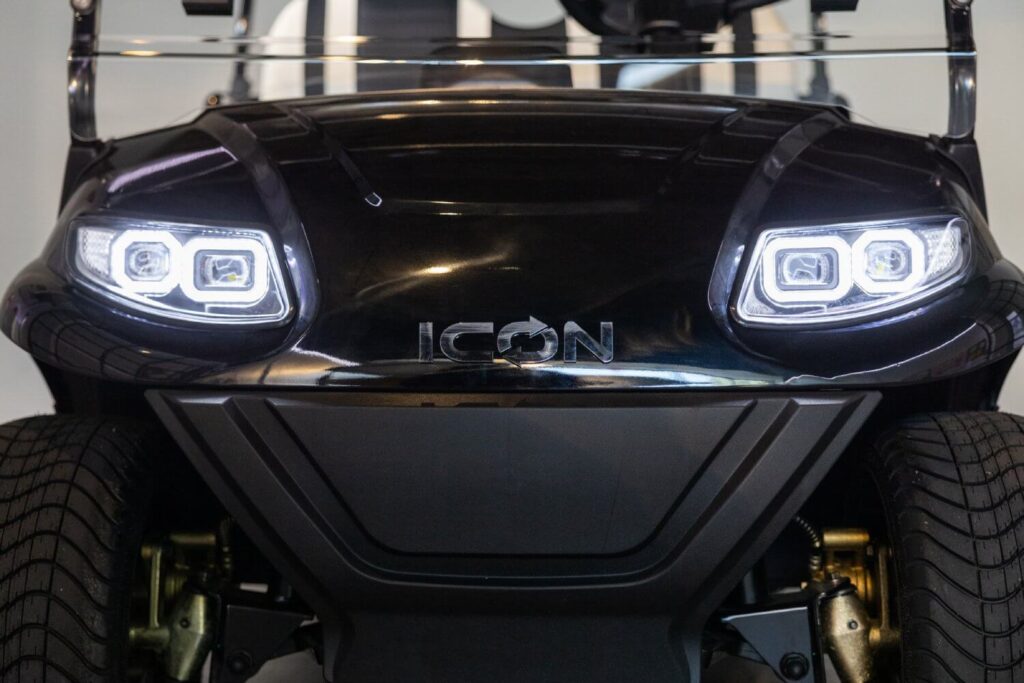 Reliable, Smooth and Includes Outstanding Amenities
The Icon i80 golf cart is a reliable and innovative machine that provides golfers with an outstanding experience on the course. The i80 boasts an aluminum frame for strength and durability, and a powerful lithium-ion battery that provides excellent range and performance. The cart's suspension system ensures a smooth ride over any terrain, and its six-spoke alloy wheels add both style and function to the design.

With its advanced features, the Icon i80 golf cart sets a new standard in luxury golfing. The cart comes equipped with enhanced safety features such as LED headlights, a backup camera, and an integrated sound system. Other amenities include a touchscreen display, GPS navigation, and a built-in cooler to keep drinks cold on hot days.

In short, the Icon i80 golf cart is a reliable, high-performance machine with an array of exceptional amenities that enhance the golfer's experience on the course.
Fantastic and Comfortable Design
The Icon i80 8 seater golf cart is a stunning example of modern design and innovation. Its robust build and sleek finish make it a standout vehicle on any golf course or resort, offering unparalleled comfort and style for up to eight passengers. The spacious cabin is carefully designed to provide ample legroom and headspace, with plush seats and luxurious upholstery that ensure a smooth and comfortable ride. The i80 is also equipped with advanced safety features such as a rear view camera, LED headlights, and 4-wheel hydraulic brakes that ensure passengers are always safe and secure. The outstanding quality of the Icon i80's design is further enhanced by its durable and eco-friendly construction, making it a smart investment both for the environment and for golf courses looking to add a touch of luxury to their offerings.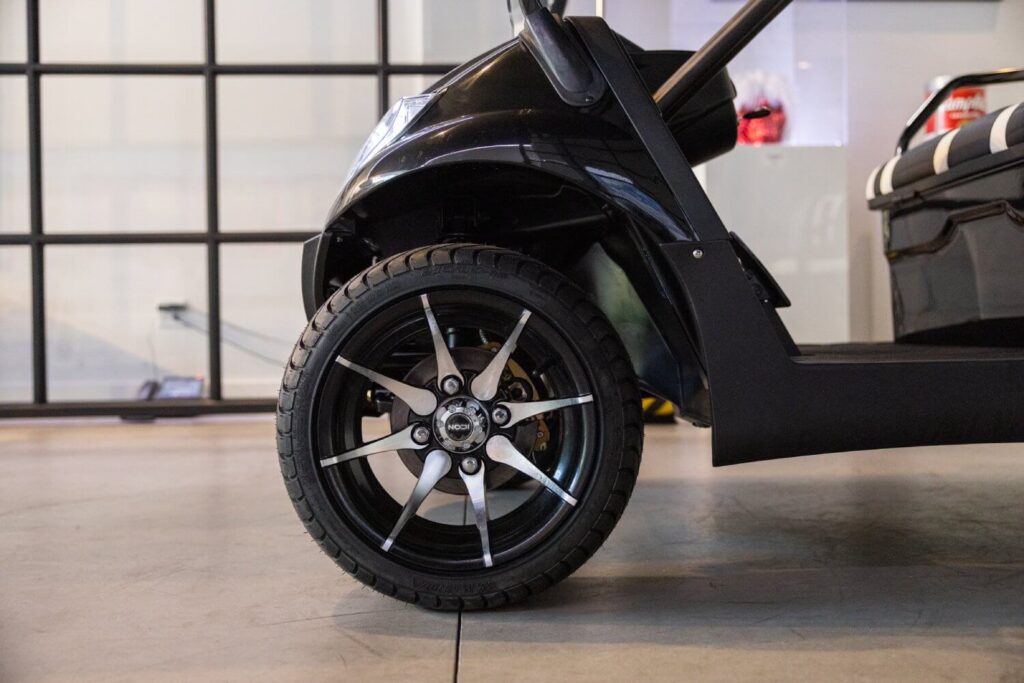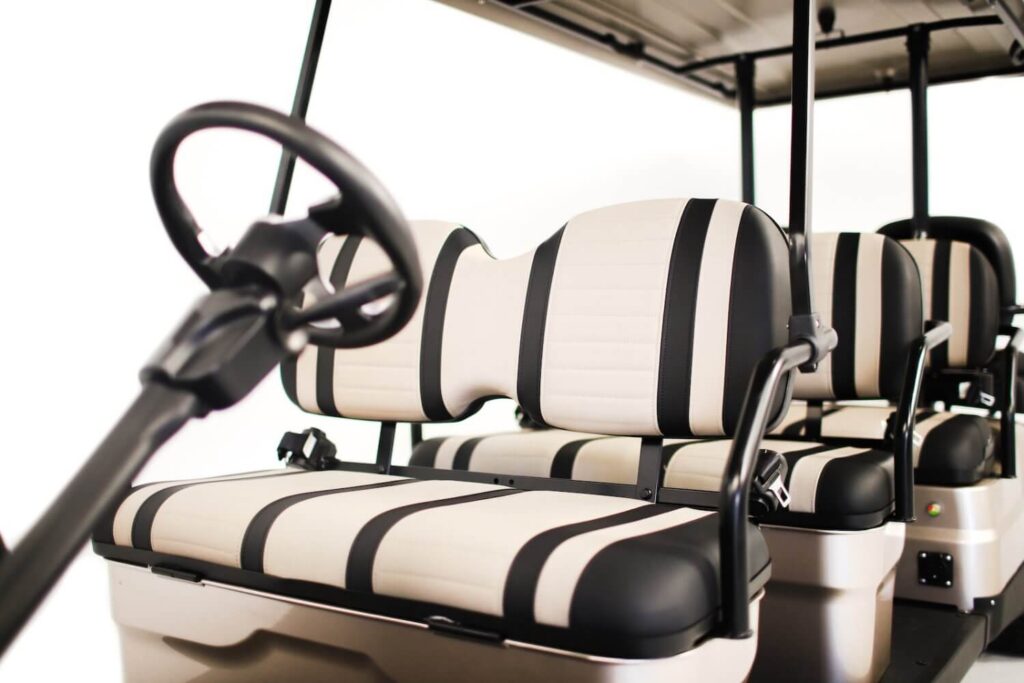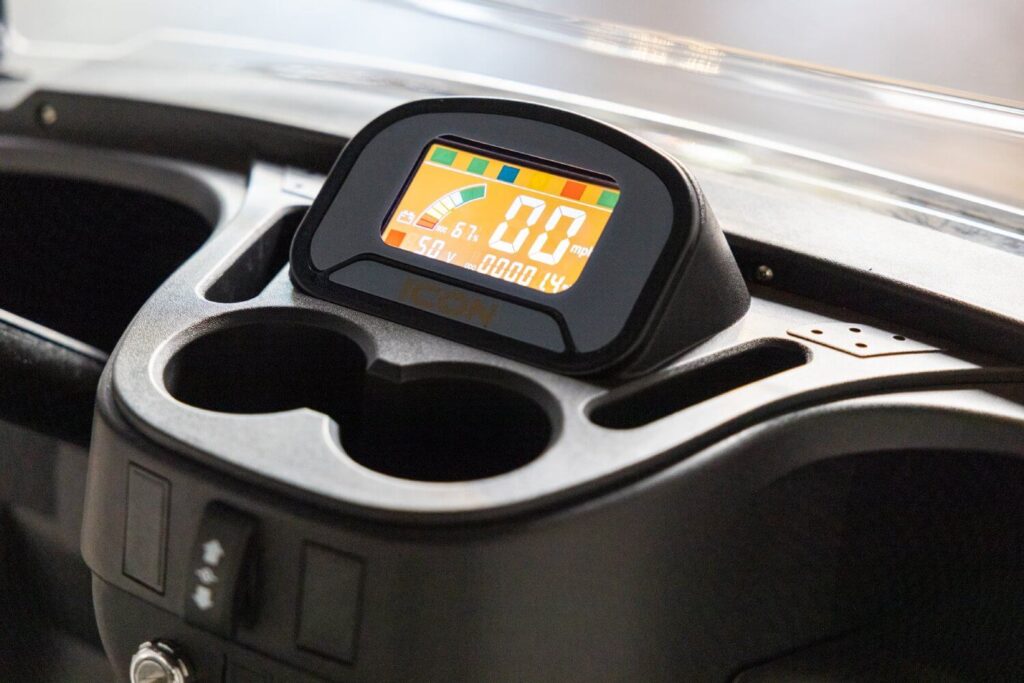 All Modern Interior, Radio System and Speakers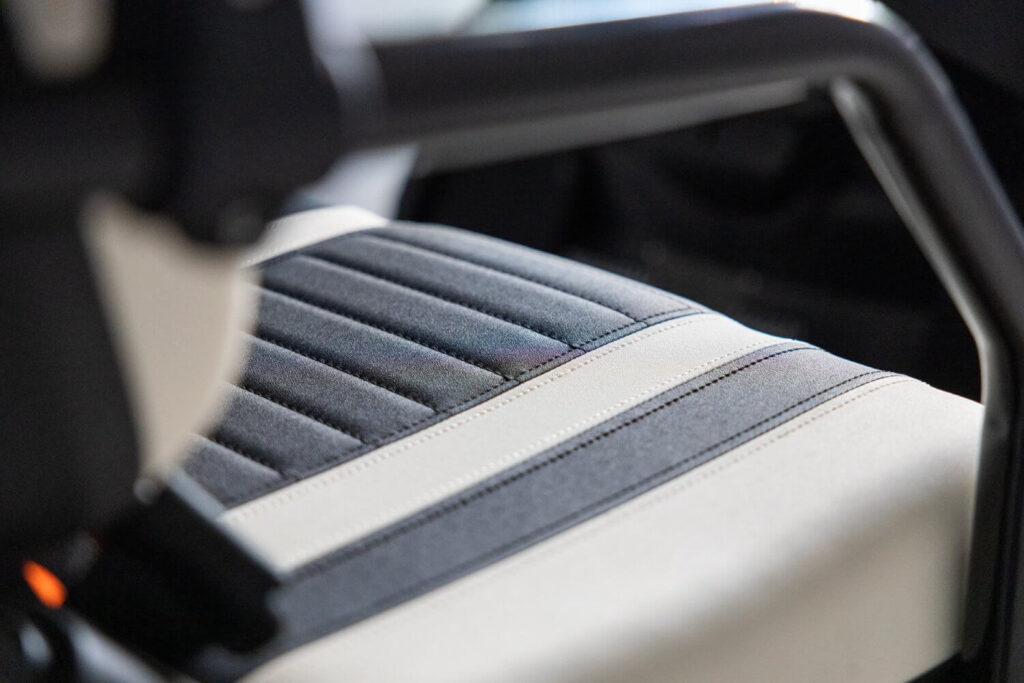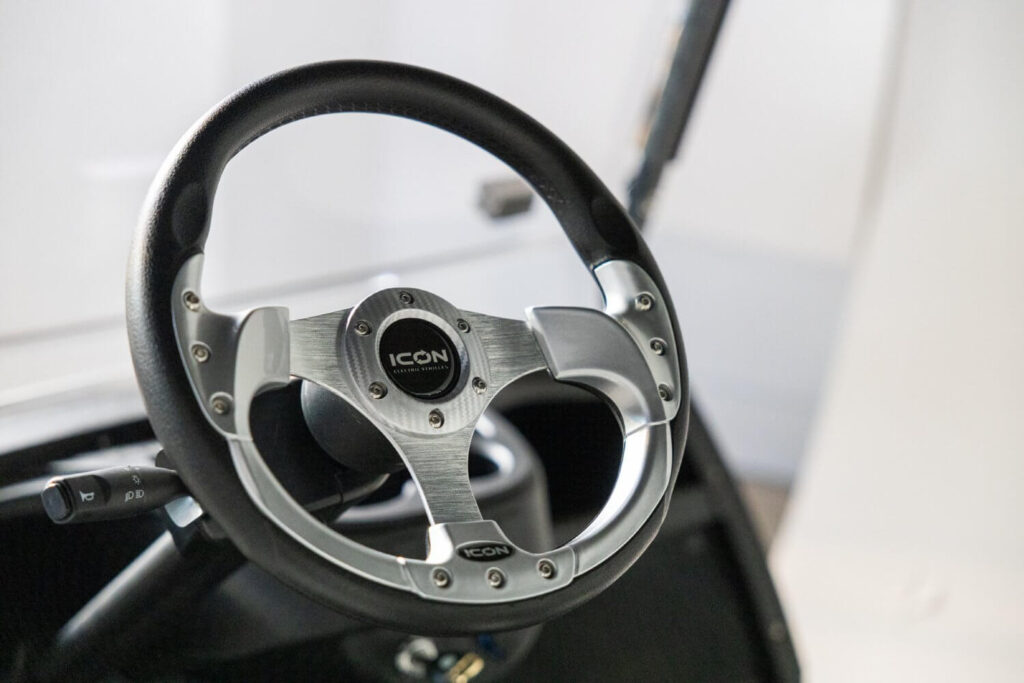 Convenience No Matter Where You're Seated
Foldable Acrylic/Optional DOT Acrylic
Innovative air deflecting design with full high-strength aluminum frame
Injection Molded Thermoplastic that is both stylish and resilient to outside damage
Fully Adjustable and Foldable
High-Density Polyethylene molded for extra strength and toughness with Rubber Floor Mat
10 Inch Machined Face Aluminum with Powder Coated Accents
205/50R10 6 Ply Nylon Cord
Macpherson Style Fully Independent Coil Over Shock
Solid Axle Coil Over Shock and Stabilizing Bar
Four Wheel Disc Brakes and Electromagnetic Parking Brake System
Single Combination Switch for LED Projector Hi & Lo Beam Headlights, LED Signal Lights, Taillights, and Horn
10.5:1 or 14:1 High Speed Rear Axle
Tubular Powder Coated Steel Frame
Fully Integrated Digital Instrument Cluster
Side Hip Restraint & Retractable Seat Belts
Self-Adjusting Double-Ended Rack and Pinion
Forward/Neutral/Reverse Switch, USB and 12V Plugs, Cubby Storage, Multiple Cup Holders, Key Switch, Instrumentation Cluster
Marine Grade Vinyl, Custom Stitched Panel, Single Color, Color Matched with White or Black Accents. Fold Flat Rear Seat for Hauling
48V ICON 5KW 3 Phase High Torque Motor
ICON 48V On-Board Charging System with Body Mounted Charge Indicator
(8) 6 Volt Sealed Maintenance-Free AGM Batteries, or an optional upgrade to 51V 105AH Eco Lithium Battery now available!
Order Your Icon i80 Golf Cart
Secure Your Icon i80 Golf Cart
The Icon i80 golf cart comes fully equipped with top-of-the-line features, including a powerful motor, industry-leading suspension, and stylish design elements that make it a standout on the course. Plus, you'll enjoy all the benefits of owning a golf cart, including convenience, comfort, and speed.

If you're ready to take your golfing experience to the next level, the Icon i80 golf cart is the perfect choice. At Hartville Golf Carts, we're committed to providing our customers with the very best in quality and value, and our Icon i80 golf cart is no exception. So why wait? Visit us today to see the Icon i80 golf cart in person and take it for a spin!
Interested In Our Selection?