Welcome to Hartville Golf Carts! As your personal assistant, I am thrilled to introduce you to a company that offers a comprehensive selection of high-quality golf carts in Ohio. From electric and gas-powered carts to utility vehicles, we have something to suit every budget and need. We pride ourselves on not only providing exceptional products but also outstanding customer service. 
Our team is experienced and knowledgeable, and we're committed to ensuring you receive the best possible buying experience. We offer warranties on our products and financing options to make your purchase as easy as possible. Our services include personalized customized options to make sure you get the perfect cart. So, whether you're an avid golfer or simply need a cart for transportation, Hartville Golf Carts is the ideal destination for all your golf cart needs.
Maximized Coverage and Availability
Golf Cart Dealership Showroom
Welcome to Hartville Golf Carts, your premier destination for top-quality golf carts and accessories. Our showroom is the perfect place to find the golf cart of your dreams, with a wide range of new and used vehicles to choose from. Our experienced sales team is dedicated to ensuring that you find the perfect golf cart to suit your needs and budget.

Our fully stocked showroom also features a vast selection of golf cart accessories and parts to enhance your ride and keep it running smoothly. Whether you're seeking a custom paint job, upgraded wheels and tires, or a new sound system, we've got you covered.

Additionally, at Hartville Golf Carts, we pride ourselves on providing exceptional customer service from the moment you walk through our doors. So come visit us today and see for yourself why we're the trusted choice for golf carts and accessories in the area.
Golf Cart Dealership Gallery
Answering your questions right away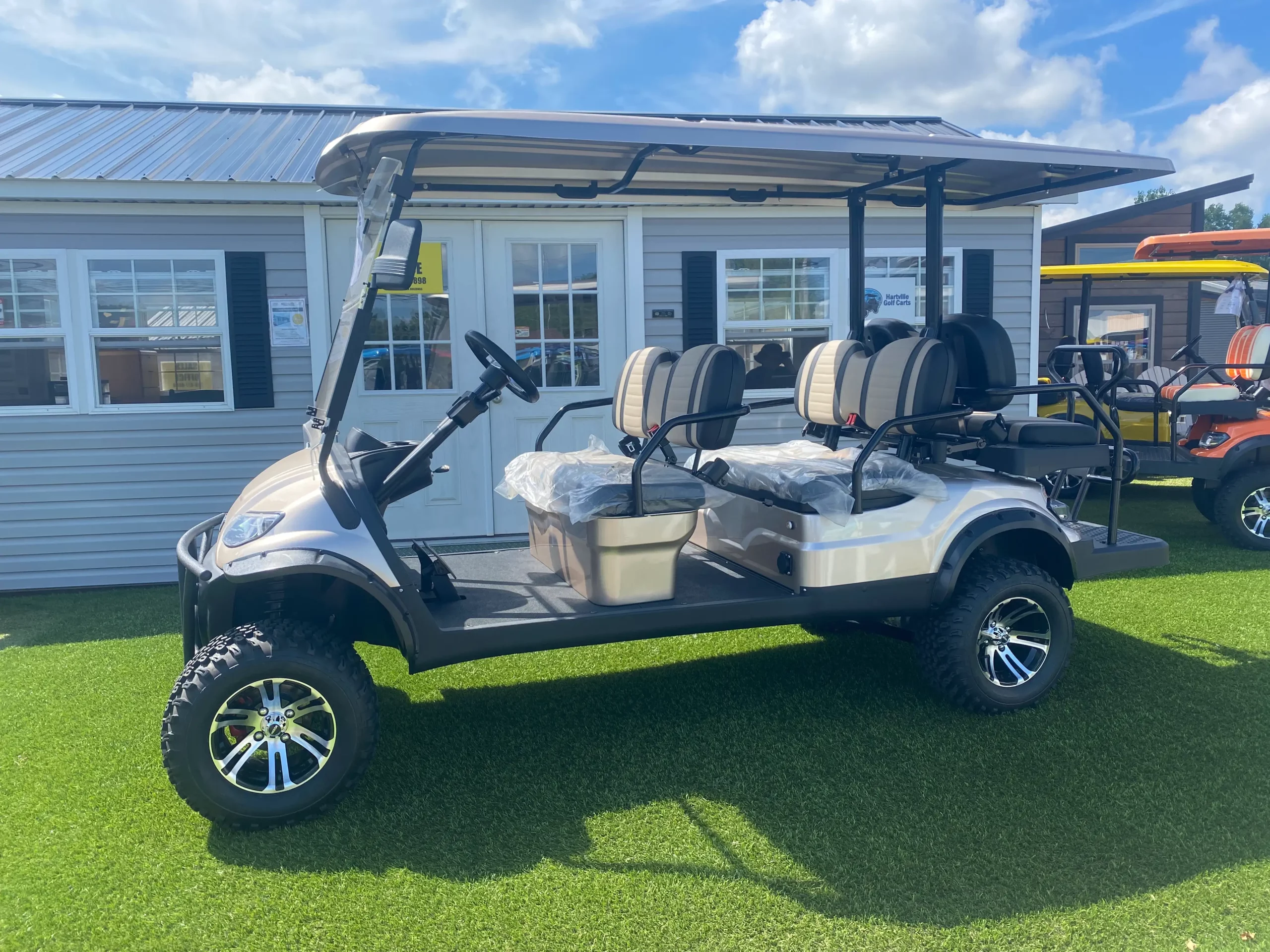 Car accidents are an unfortunate reality of modern life. They can range from minor fender benders to serious collisions, resulting in various degrees of damage, injuries, and even fatalities. In
Learn More
Interested In Our Golf Cart Selection?